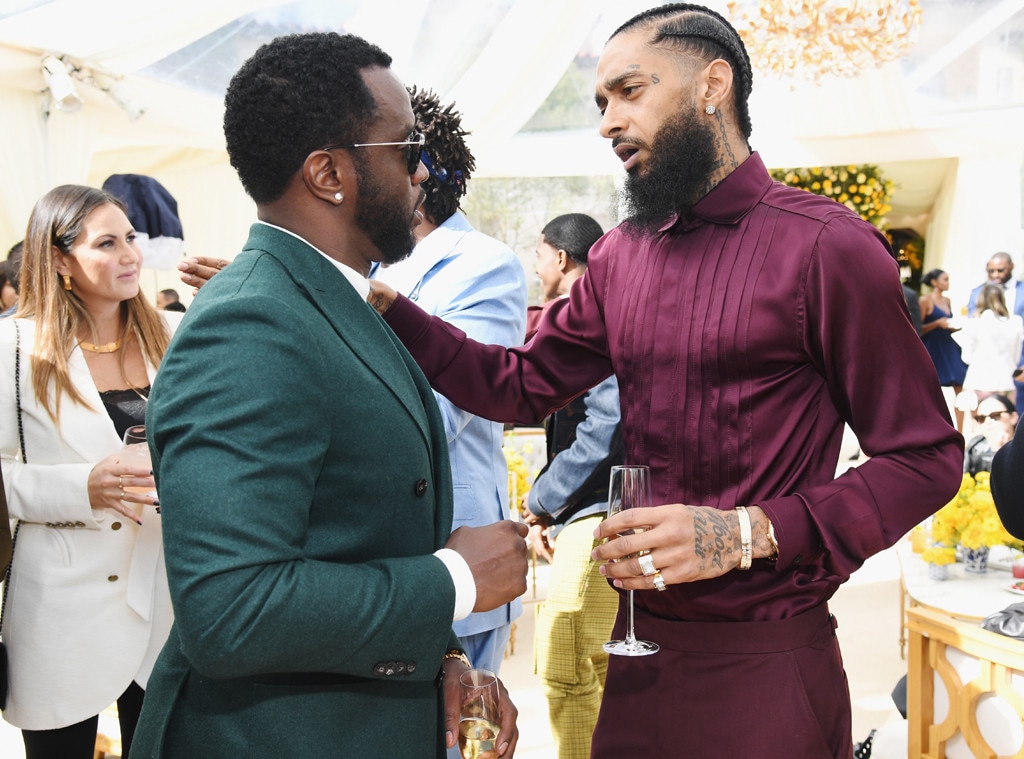 Kevin Mazur/Getty Images for Roc Nation
In the aftermath of Nipsey Hussle's untimely passing, Sean "Diddy" Combs is trying to spread love. 
The late Grammy-nominated rapper was fatally shot last month outside his clothing store in Los Angeles. The star was 33 years old. Last week, suspect Eric Holder was arrested and charged with one count of murder, two counts of attempted murder and one count of possession of a firearm by a felon. Holder has pleaded not guilty. 
Following the tragic loss, Diddy took to social media to speak out in Hussle's honor. 
"There's NOBODY responsible for US except for US," he captioned a 7-minute-long video on Instagram. 
In the accompanying video, Combs spoke out against violence and hate and encouraged peace, love and care. 
"It has to STOP now. NO MORE hurting and bringing down your fellow brothers and sisters. Tap into LOVE," he encouraged. "Remind yourself we are KINGS and QUEENS and reprogram your mind everyday. WE'VE BEEN AT WAR WITH OURSELVES. It stops now. I'll do my best to uplift, love and heal my people. But the responsibility lies with YOU! What are you going to do!?!?!? You must be responsible for yourself!!!!!"
He and Hussle worked together on the late star's track, "Young N---a." Last year, Diddy also lost his ex-girlfriend, Kim Porter, who died at 47 years old from lobar pneumonia.