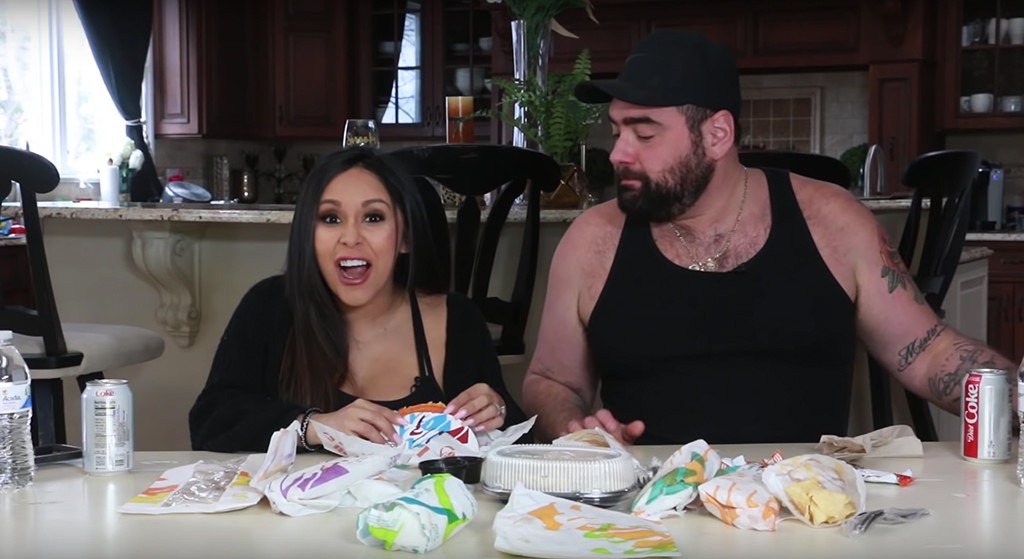 YouTube / Nicole Polizzi
You wanna do something fun, Snook? You wanna go to Taco Bell?
Jersey Shore star Nicole "Snooki" Polizzi, who is pregnant with her third child, recently chowed down on a variety of menu items from the fast food chain for the first time, as seen in a video posted on YouTube on Thursday.
Teaming up with her friend and celebrity makeup artist Joey Camasta, Snooki samples a cheese quesadilla, a Doritos Locos taco, a soft taco with chicken, a double decker taco, nachos, a shredded chicken burrito, plus an order of churros.
"I decided since I never had Taco Bell before, like ever, which is crazy, on my like, drunken binges and I don't want to talk about, I actually go to McDonald's," she says. "But I never, ever had Taco Bell in my life. Is that crazy? And I love tacos."
Watch Snooki and Joey chow down:
"Growing up in my town, there was a huge story that broke out how there was rats in the Taco Bell kitchen," Snooki said. "And ever since then I just didn't want to try it. But now, eff it, give me a rat!"