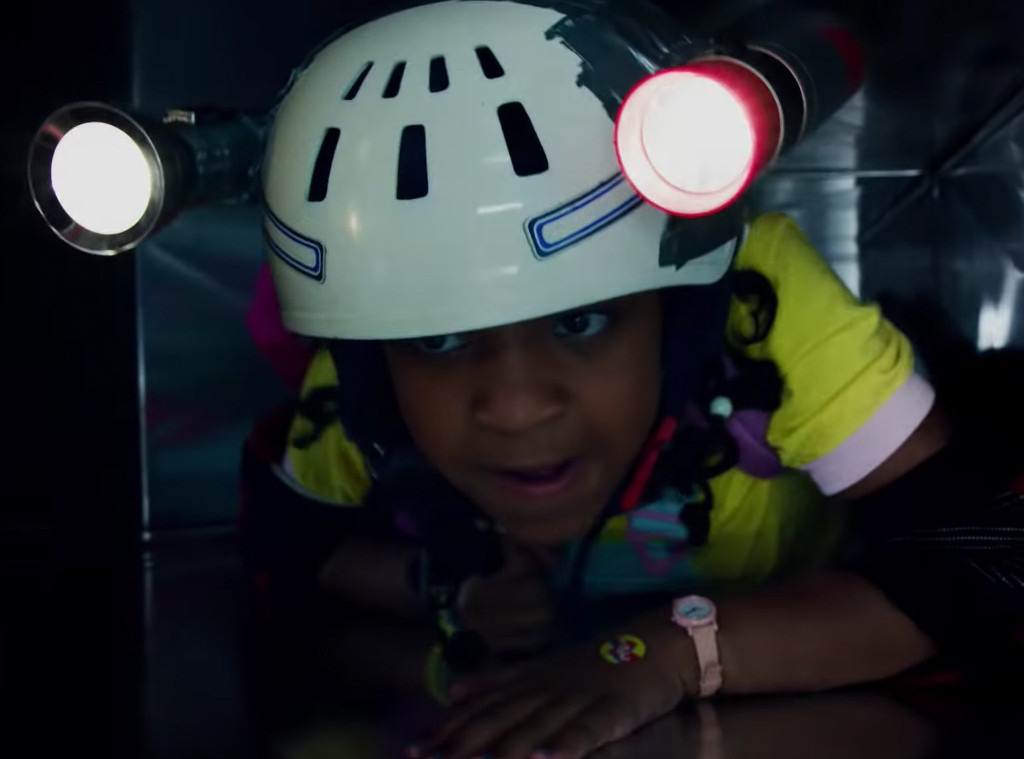 Netflix
You remember the Stranger Things season three trailer, right? Of course you do. It made your day, you analyzed every frame with us. Well, get ready to do that again, but this time with the pint-sized star Priah Ferguson.
Ferguson returns in a major way as Erica, Lucas' (Caleb McLaughlin) sister. She even gets her own storyline and is seen for a split-second in the trailer, getting into some kind of trouble in a vent. In the video below, she breaks down some fan theories sparked by the first footage of the upcoming season.
One theory: Nothing happens. "I'm a little skeptical on that one," she says. Another theory: The entire show is just a newspaper article written by Nancy (Natalia Dyer) and Jonathan (Charlie Heaton). "That's not how newspapers work. Gosh, y'all are nerds," she says.
The shade!
Another theory involves the death of Steve (Joe Keery). In the trailer, Steve is shown pretty roughed up at one point and at another he's hanging with Dustin (Gaten Matarazzo). The fan suggests Steve dies because he has no real connection to the other characters. To that, Ferugon says, "Not connected?! He's basically our dad."
Truth.
As she reads more theories, the shade continues. "Y'all are such dorks," she says. As for what kind of antics her character gets up to, one fan suggests she'll be a troublemaker.
"I bet she is," Ferguson laughs.
Click play on the video above to see the rest of her commentary.
Stranger Things season three drops July 4 on Netflix.