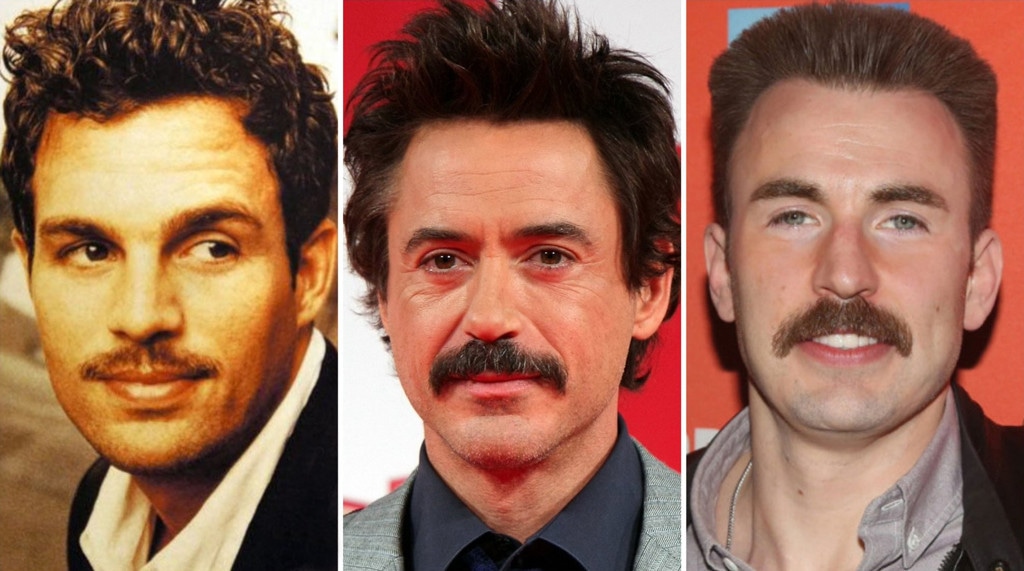 @jerseyjim1453 #jimwrightphotography; Koichi Kamoshida/Getty Images; Bruce Glikas/FilmMagic
Part of the journey is the end. The reckoning is near. The time has come. Sacrifices must be made. This is the real Avengers: Endgame.
So...which Avenger can grow the best mustache?
Robert Downey Jr. is facing off against co-stars Mark Ruffalo's and Chris Evans in the ultimate beauty competition. He posted on his Twitter page on Wednesday a collage of photos of each actor sporting a mustache—him at the Iron Man press conference in Tokyo in 2008, a pic of Evans at the launch of the Broadway play Lobby Hero in 2018, and an old portrait of Ruffalo, taken by photographer Jim Wright.
"Ok this time it's real—Who wore it best, @ChrisEvans @MarkRuffalo?" Downey tweeted.
Some fans wanted a fourth option.
You get the idea.
And sometimes there are just no winners.
Avengers: Endgame is set for release on April 26.