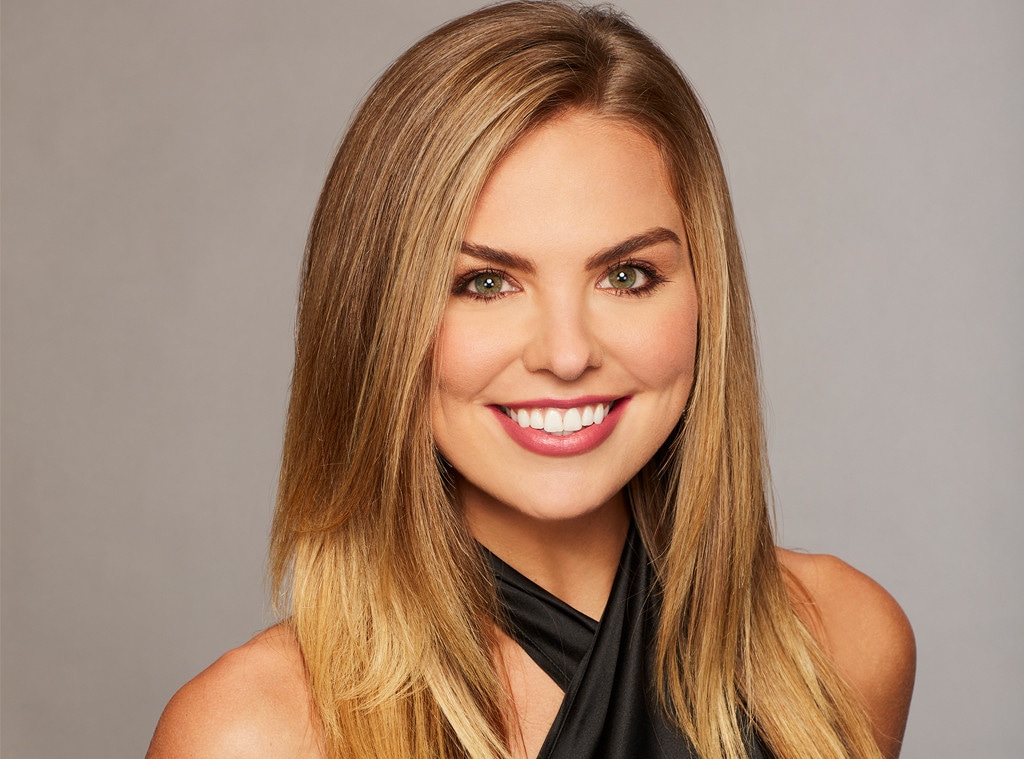 ABC/Craig Sjodin
Get ready to roll tide. 
Hannah B, also known as Alabama Hannah or Hannah Beast or, if you're wanting to be boring about it, Hannah Brown, has been officially announced as the next Bachelorette. The news came at the end of tonight's finale of The Bachelor, during which Colton Underwood asked Cassie Randolph, who had already left him, if she just wanted to date for a while. She said yes, and now they're dating, and then it was time to switch to focusing on the next star of the franchise. 
"It didn't happen for me with my first time around," Hannah said on stage with Chris Harrison. "But I do believe that it can happen, and I'm just really just so grateful and honored that people saw my heart and that I get to continue showing that and that somebody will hopefully share their heart with me." 
Hannah (who no longer has to use the B) then got to meet five of her guys. First, she met Luke, who only wanted it to be her, and then we met Dustin, who gave a toast, even though he claims he's bad at toasts. Cam treated Hannah to a rap that was only a little embarrassing, and Connor brought out a little step stool to put them on the same level. Finally, we met Luke S., who had a pretty solid dirty joke to make about going down south. 
All in all, a promising start to the season! And in fact, Hannah was ready to hand out her first rose. Since there are no rules, Chris was happy to let her, and she gave it to Cam. The rapper. Interesting choice. 
The 24 year-old Miss Alabama 2018 introduced herself at the beginning of Colton's season by calling herself "a trainwreck," and she eventually revealed the aggressive side she called "Hannah Beast." 
Hannah made a splash during the season thanks to a hilariously awkward toast and a slightly confusing beauty pageant feud with Caelynn, and her time on the show came to an end after a one-on-one date during which she met Colton's parents, but he decided he didn't want to meet hers. Colton said he couldn't go to her hometown and shake her father's hand knowing he had doubts about the relationship, so he had to let her go.
So while she may have had a somewhat tumultuous time in the house, Hannah herself loved the experience. 
"Regardless of what anybody says, I thrived in that environment," she told after the Women Tell All taping. "I had ups and downs, absolutely, but I evolved as a person." 
The Bachelorette will premiere May 13 on ABC.