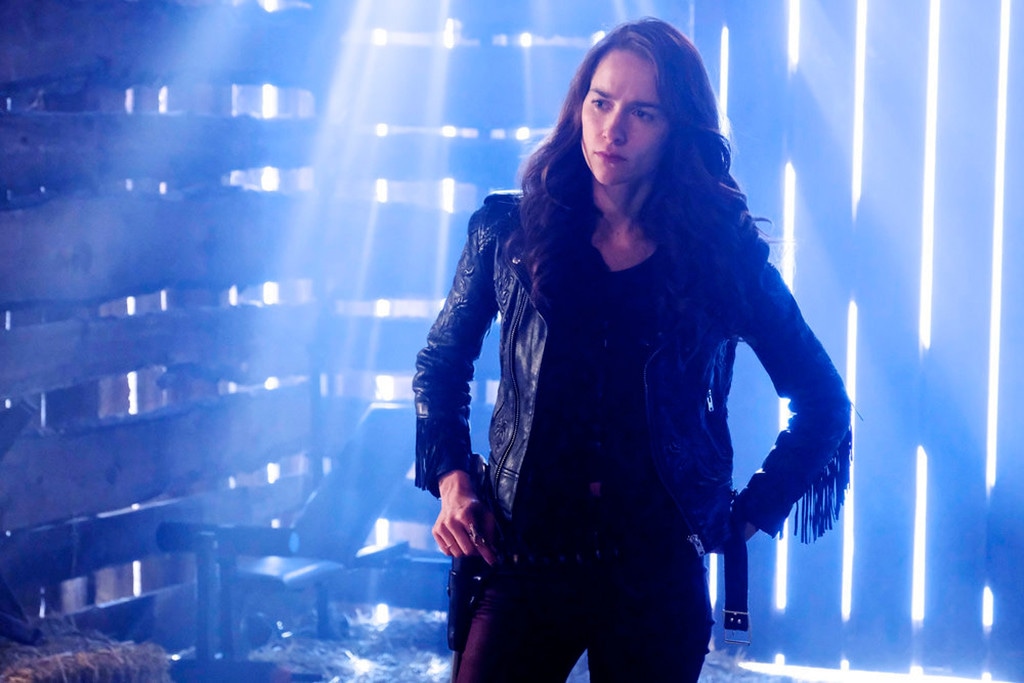 Syfy
Wynonna Earp fans shared the love, now they're feeling the love.
In an effort to show their support for the show, which remains in limbo due to financial issues surrounding the fourth season, Earpers put up multiple billboards in New York City's Times Square. The mission is also alive and well on social media with the tag #FightForWynonna.
Now, series star Melanie Scrofano and creator Emily Andras repaid that love with a billboard of their own, thanking fans. Andras said it was Scrofano's idea to post the message, and Scrofano also shared the main image on Twitter.
The picture depicts a conversation between Scrofano and Andras debating slogans and ends with, "Thank you #Earpers." Scrofano tweeted that Big Sign Message donated extra time because they were inspired by the fans who have been paying for the digital billboards.
Syfy ordered a fourth season of the hit show, which previously won a People's Choice Award, but production has been delayed. According to The Hollywood Reporter, it's a financing issue with producer IDW.
"IDW is committed to continuing to tell the Wynonna Earp story," IDW said in a statement to THR. "Much like the fans, we are passionate about not only the series, but the comics, the characters and the overall message that the Wynonna Earp franchise carries. We are in the process of working out the details for how the Wynonna story will continue and will share new details very soon."
OK, so, who's turn is it to put a billboard up now? IDW?
(E! and Syfy are both part of the NBCUniversal family.)