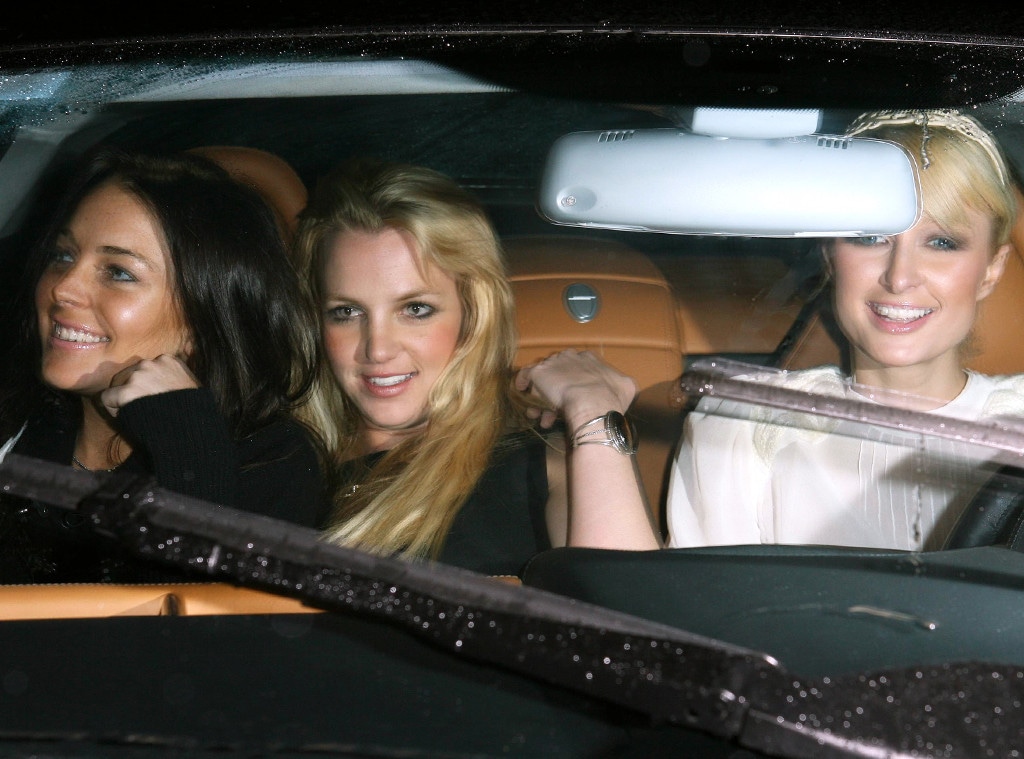 Alphax-MBF-Castro/X17online.com
Oops, Paris Hilton did it again. 
It seems the socialite does not forget an iconic pop culture moment. Diehard fans will very much recall that infamous night in 2006 that Hilton was photographed driving with pop princess Britney Spears and Mean Girls star Lindsay Lohan in the passenger seats. As Paris described it, they were the "first coming of the Holy Trinity."
More recently, Hilton shaded her famous frenemy, telling Australia's MTV News, "It was just Brit and I out, and then she just like chased us to the car and got in. She wasn't invited."
However this bizarre girls' night out unfolded all those years ago, the image of the trio in the car remains a staple in Hollywood history. 
Such a staple that Hilton recreated the moment—with a few tweaks. 
In snaps and a video shared to Twitter on Thursday night, the smiling star appears behind the wheel yet again outside the Beverly Hills Hotel, this time joined by Spears look-alike Derrick Barry and none other than Queen Elizabeth II...well, a very committed impersonator. 
Queen of the one liner, Hilton captioned the post, "Oops... We Did It Again."
Two words: that's hot.