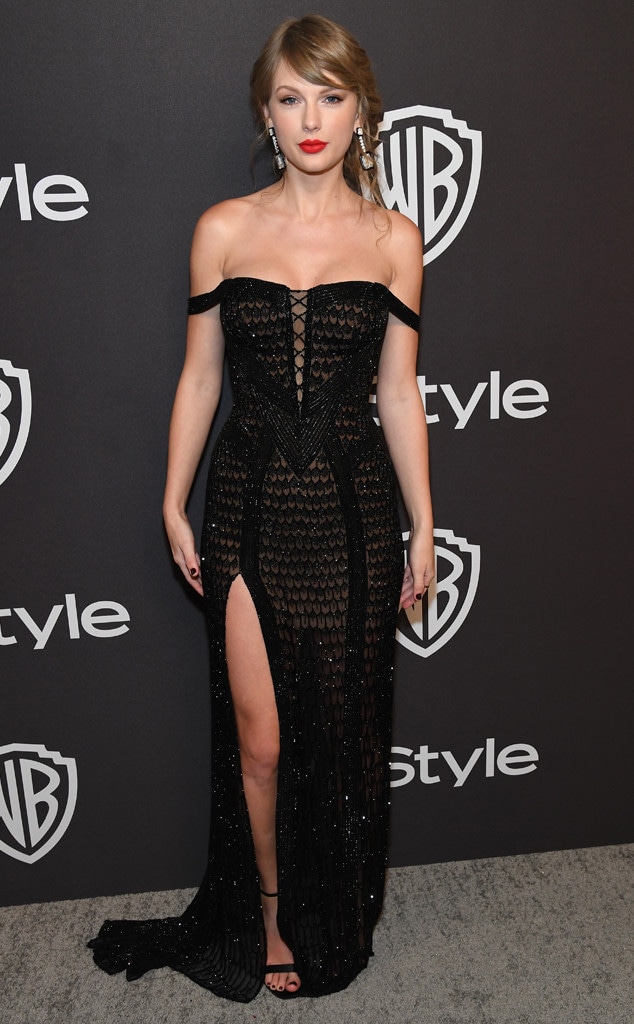 Kevin Mazur/Getty Images for InStyle
Taylor Swift continues to cement her reputation as an unstoppable musical queen.
The "Shake It Off" singer will be honored at the 2019 iHeartRadio Music Awards on March 14 where she will receive the coveted Tour of the Year Award. Swift's Reputation Stadium Tour broke records, including her own, which is why iHeartMedia decided to grant her the honors. She will be at the show to accept the award.
Over the course of her tour that spanned four continents and countless countries, the 29-year-old singer sold over 2 million tickets and grossed $266 million in sales in the U.S. alone. That makes it the best-selling tour in American history. Swift also previously set a record for the highest-grossing tour by a woman and then dethroned herself for the top spot thanks to this go-around.
Some major musical guests joined her on tour, including Camila Cabello and Charli XCX.
As if that wasn't all enough, she dropped a Netflix special called Taylor Swift: Reputation Stadium Tour on Dec. 31.
Plus, her reputation concerts were filled with a slew of surprise guests and rolling with the weather punches. For instance, in Los Angeles she brought Shawn Mendes onstage and they sang "There's Nothing Holdin' Me Back" together. Selena Gomez showed up the next night in L.A. too. While on the opposite coast in New Jersey, T-Swift performed in the pouring rain (sounds like something straight out of her lyrics, no?) and broke another record by becoming the first female to perform at MetLife Stadium three consecutive nights in a row.
Talk about a year! Plus, she's posting a bunch of cryptic Instagram photos that are making fans believe she could be releasing a new album any day now.
Other than Swift's Tour of the Year Award, the iHeartRadio Music Awards will feature a ton of talented performers, including Alicia Keys, Ariana Grande, John Legend, Halsey, Kacey Musgraves and more.
Cardi B is atop the pack this year with 14 nominations, which follows closely after she took home a historic win at the 2019 Grammys. The "I Like It" artist's nominations include Female Artist of the Year, Hip-Hop Artist of the Year and more. Drake garnered eight nominations while Grande, Post Malone and Maroon 5 each have five.
Take a look at the full list of nominees here. The iHeartRadio Music Awards air March 14 at 8 p.m. EST on Fox.