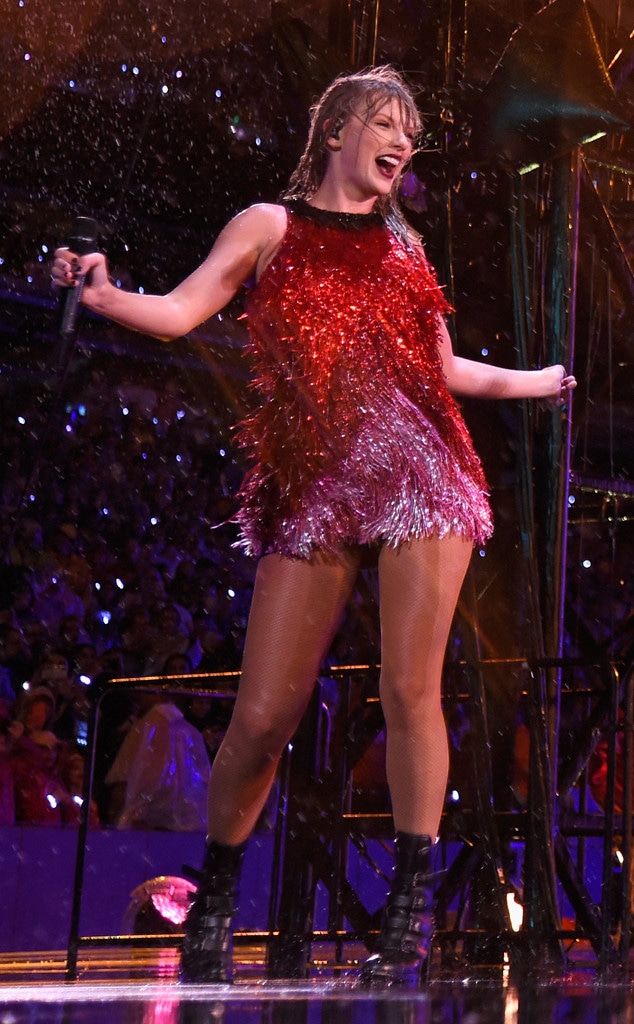 Kevin Mazur/TAS18/Getty Images
For her fans, Taylor Swift would dance in a storm in her best dress.
Her concerts are apparently like NFL games: If there's rain but no lightning, the show must go on. Swift did not let a torrential downpour stop her from performing at her concert at MetLife Stadium in East Rutherford, New Jersey on Saturday, earning praise from her fans.
The rain lasted throughout the singer's entire concert, the latest stop on Swift's Reputation tour.
"I've been looking at the weather reports tonight from MetLife Stadium," Swift said in a video posted on her Instagram story, which shows her with her mother Andrea Swift. "Uh, it's 80 to 90 percent chance of rain. But we like the rain, don't we? I love it, personally."
Taylor's mom didn't look too enthusiastic. The singer captioned the video, "Mom doesn't stan rain like I do."
Swift had also performed at MetLife Stadium on Friday. Her friends Emma Stone and Gigi Hadid attended the show.
Swift will perform there again on Sunday before taking a few days off.
"FULL RAIN SHOW," Swift wrote on Instagram. "Last night we all danced together for 2 hours in the pouring rain - who knows what the Jersey skies will bring us tonight but we're *ready for it*."
She will then head to Massachusetts to perform a series of three concerts.