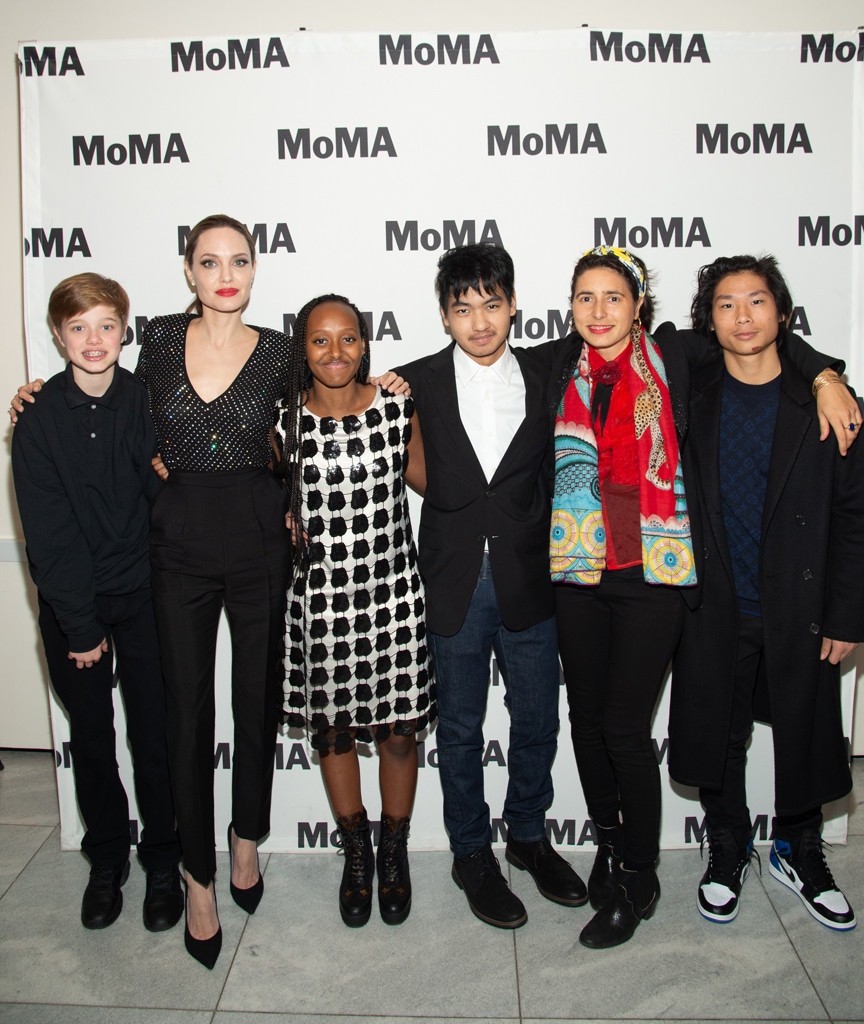 Mark Sagliocco/Getty Images for Museum of Modern Art
For Angelina Jolie and her famous kids, Thursday had a special event on the calendar: a night out at the museum. 
The Oscar winner and four of her six children stepped out at the Museum of Modern Art for the opening night of the museum's Doc Fortnight and premiere for artist Prune Nourry's Serendipity documentary, inspired by her breast cancer diagnosis. It was a fitting event for Jolie, who underwent a preventative double mastectomy in 2013. 
The actress put a fashionable foot forward for the occasion, donning a glittering black blouse and matching black, high-waisted trousers with a pop of red lipstick. Her youngsters, Shiloh, Zahara, Maddox and Pax, all posed arm in arm together photographers on the step-and-repeat. 
However, twins Knox and Vivienne were seemingly missing from the event.
Of course, the famous children of Jolie and ex Brad Pitt are no strangers to posing for photos at events. Now, as most of them navigate their teenage years, their mama wants them to forge their own paths. 
"I think like most parents we try our best to insert good stuff and we can't control everything that they're exposed to," the actress said in an interview with Justin Webb of BBC Radio 4 Today in December. "There are certain realities to teenagers, and also you know our generation doesn't understand half of what they're doing with their tech, so they can get around us pretty easy."
As she continued, "They are, all have a good rebellious streak that is wonderful and curious, and I don't want them to be perfectly behaved little people that just say what's absolutely appropriate because I say so or because they think that it's…they have to find themselves."
In the meantime, they found themselves at a pretty cool place on Thursday night.