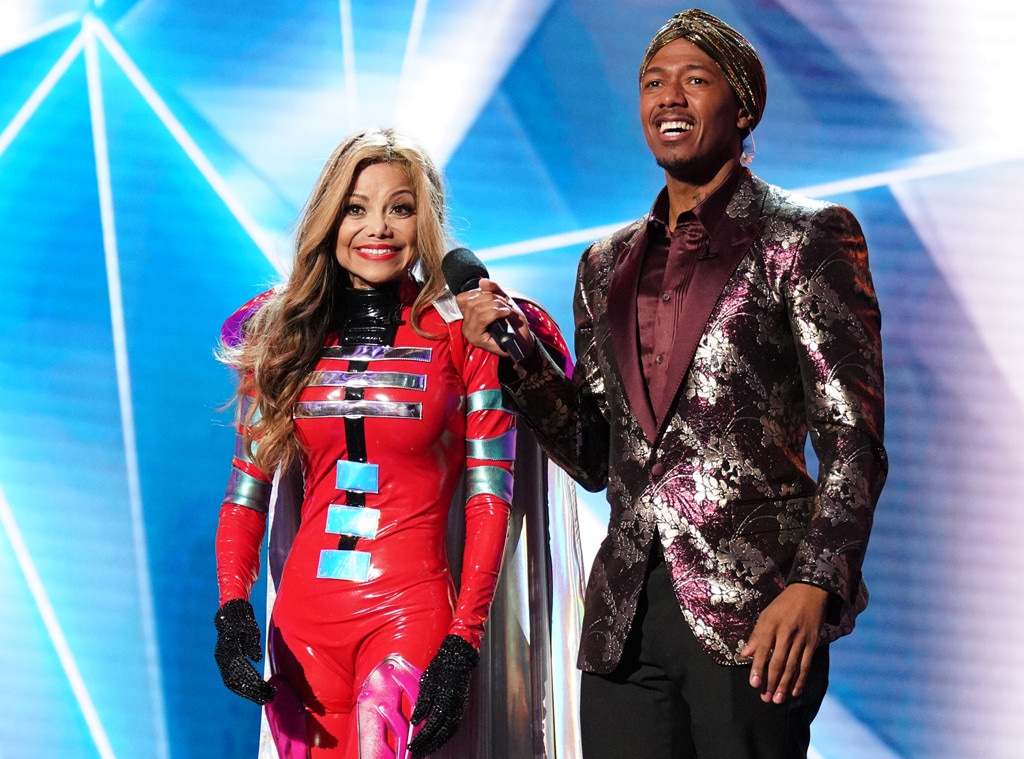 Fox
Keeping a secret in the TV industry is no easy feat. There are cell phones, audiences, social media, talent teams, all sorts of hurdles—just look at the lengths Game of Thrones went to for its final season—and The Masked Singer took it to a new level.
The Fox singing competition's whole concept is based on secret identities and production went to great lengths to protect them. In the video below, host Nick Cannon reveals the key rules that were put in place to prevent leaks on the celebrity singing show.
"We take no chances and assume everyone is a spy," Cannon says in the video.
Faces were hidden at all times, including the faces of family, friends, managers, assistants and publicists accompanying the contestants of The Masked Singer. Contestants even wore masks during rehearsal, keeping their faces obscured and hidden from the production team.
"The celebrities don't even know their competition," Cannon says.
The audience had to sign NDA contracts, lock up their phones and all electronics while attending the taping.
The Masked Singer airs Wednesdays, 9 p.m. on Fox.