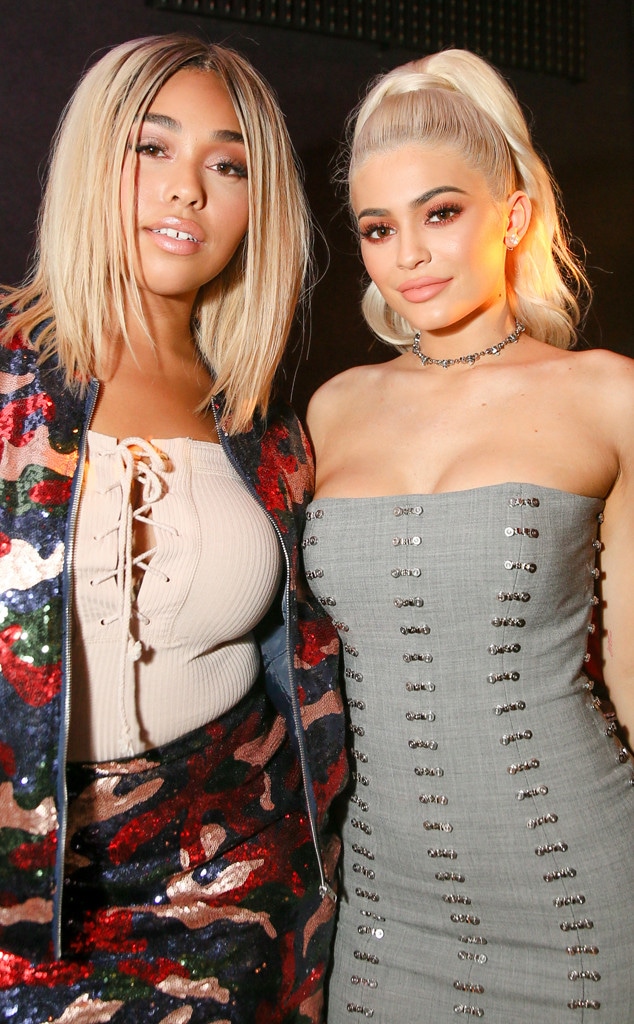 Noa Griffel/BFA.com
Blood runs thicker than water.
Kylie Jenner has officially unfollowed Jordyn Woods on Instagram, five months after news broke that Tristan Thompson cheated on Khloe Kardashian with the close family-friend of the Kardashians. 
As it stands, Jordyn still follows Kylie on Instagram. 
The drama ultimately played out on the latest season of Keeping Up With the Kardashians, where Kylie revealed personal details surrounding the demise of their years-long friendship.
"I called her and she didn't really say anything," Kylie recalled of confronting her with the hookup rumor. "She was just like, you know crying the whole time. And I was just telling her, 'I'm like scared of you now. Like, you're capable of waking up the next morning with a smile on your face.'"
Kylie added at the time, "I pretty much told her exactly what we've been talking about. Like, You weren't thinking about True, not Khloe, not me. But you weren't thinking about yourself like, look what you did.'"
Jordyn shared her side of the story onJada Pinkett Smith's Facebook Watch series Red Table Talk, saying she did not sleep with Tristan but that he did kiss her on the lips at a party at his house. She also denied reports that she gave him a lap dance. Jordyn also said she was drunk during the encounter, and that she apologized to Khloe over it. 
Watch:
Kylie Jenner Says Jordyn Woods Scandal Needed to Happen
In the months that have passed since Jordyn's betrayal, Kylie and Khloe have made peace with their heartbreak. 
"I think that this whole Jordyn situation needed to happen for a reason. For me, for you, for everybody," the 21-year-old told her older sister in a recent clip for the upcoming season of KUWTK. "[Jordyn] was my security blanket. She lived with me. We did everything together."
As for Khloe, she recently took to social media to set the record straight on harboring any ill will toward her daughter's father. 
Instagram/Khloe Kardashian
"Why would I ever hate anyone who helped create such an angel?" Khloe wrote in response to a fan. "People make mistakes, but I won't hurt my own healing by holding on to hate. I'm too busy raising my beautiful baby and securing that [money] to hate any individual." 
This wasn't the first time Tristan was caught cheating on Khloe. Days before she gave birth to True Thompson in April 2018, the basketball player made headlines for getting intimate with another woman. 
While their daughter's birth briefly reunited the pair, a source later told E! News that their "relationship dynamic" changed, saying, "Khloe doesn't trust Tristan and the relationship hasn't been repaired. It's never going to be the same."