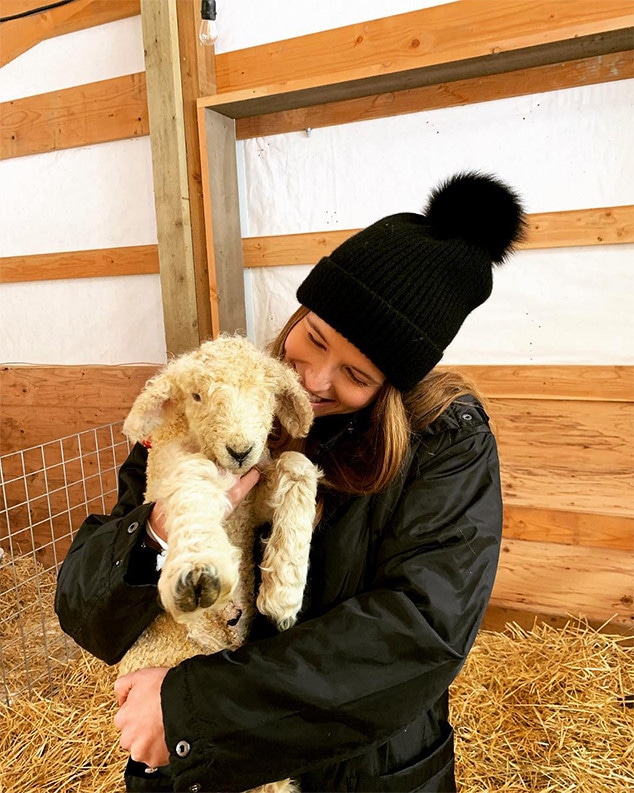 Instagram / Chris Pratt
Chris Pratt had a little lamb and he and Katherine Schwarzenegger are in love!
The 39-year-old Guardians of the Galaxy and Jurassic World star posted on his Instagram page on Thursday, Valentine's Day, a photo of the newest addition to his farm on one of Washington State's San Juan islands, writing, "The first lamb of the season arrived on Valentine's Day. I think we'll call him Cupid. ♥️ Good job Mamma! #farmlife #WeBeLambin' #lambingseason2019."
On Saturday, he shared a photo of his fiancée cuddling with the newborn sheep.
"@katherineschwarzenegger rocks the latest trend in fierce accessories. The eggshell wool baby lamb," Pratt joked. "Super high maintenance but worth it for this fashion icon. #farmlife."
Pratt announced last month that he and Schwarzenegger, 29, had gotten engaged. The two have been together since at least last summer.
Watch:
Chris Pratt Opens Up About Son, Valentines and Big Game
Pratt occasionally posts photos of his sheep. His son Jack, 6, enjoys feeding them.
Pratt also raises a Longhorn cow and pigs.
Last year, he drew criticism from fans after he posted on Instagram different cuts of lamb meat, writing that the animal was raised and humanely slaughtered on his farm.