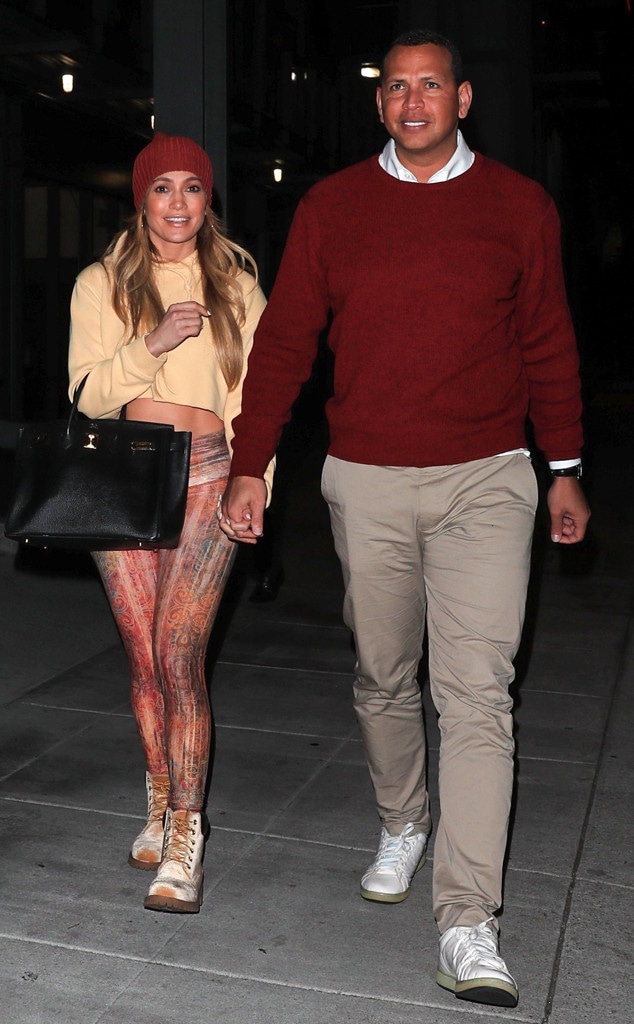 GAMR / BACKGRID
Jennifer Lopez and Alex Rodriguez are still going strong!
The superstar singer and the former professional baseball player have been the definition of couple goals since they started dating in 2017. For their recent two-year anniversary, the duo both posted heartwarming messages to each other on social media.
"Macha 13, I can't believe it's been two years," Rodriguez wrote to Lopez. "Only 730 days, which have flown by, but it feels like we have been together forever. We are meant to be, and how much you mean to me cannot be put into words."
"From baseball games, to traveling across the world to shows in Vegas. We have done it all together and every moment with you is cherished," he continued. "Where this road will take us next is unknown but there is no one else I would rather have by my side. The journey is just beginning and I am excited for what's ahead."
Lopez also shared a tribute on Instagram for Rodriguez, writing, "You make my world a more beautiful safe and stable place... in the midst of our ever-changing, ever-moving life... you make me feel like a teenager starting out all over again... Every time I think I have you pegged, you surprise me in the most wonderful ways reminding me how blessed I am to have found you now in this moment at this time... our time... Te Amo Macho..."
While on The Ellen DeGeneres Show on Wednesday, Lopez revealed the very special present she received from Rodriguez for their anniversary.
"This was really sweet, so I'm obsessed with Fixer Upper," Lopez told host Ellen DeGeneres. "So we actually got a little fixer upper next to the water, and we were like, 'Ah we gotta fix this up, it's really a house that needs work.'"
"I was like, 'Wouldn't it be amazing to have [Joanna Gaines] do it for us?'" Lopez went on to share. "But she doesn't do anything outside of Waco, like nothing...I didn't even know that, honestly, that Alex listens to me half the time, you know, when I'm talking and stuff like this."
But when it came time for their anniversary, A-Rod told J.Lo he wanted her to join him for a meeting about the house.
"And he opens up the FaceTime and it's Joanna Gaines! I totally fangirled out!" Lopez excitedly recalled. "I was like oh my God! Are you kidding me right now?! And I'm looking at him and I was like, 'You listen to me.'"
So what's up next for the couple? Besides renovating their fixer upper, Lopez will be heading out on tour soon! While on DeGeneres' show on Wednesday, Lopez announced the "It's My Party: The Live Celebration" Tour, her first in over six years. In celebration of her upcoming 50th birthday, Lopez will be going to 24 cities across North America this summer. Tickets are set to go on sale soon.