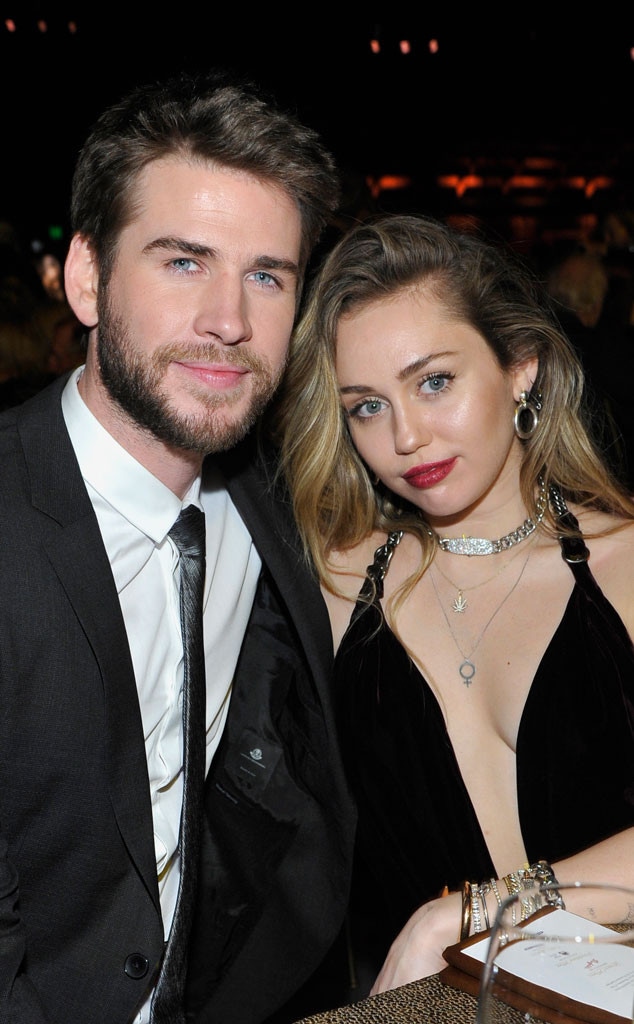 John Sciulli/Getty Images for G'Day USA
Miley Cyrus attended the 2019 Grammys without one special someone by her side.
While many fans hoped the "Nothing Breaks Like a Heart" singer would walk the red carpet with her husband, Liam Hemsworth, the actor was absent from the award show on Sunday. Instead, Cyrus attended the ceremony, during which she performed multiple times, alongside her parents, Billy Ray Cyrus and Tish Cyrus, as well as her younger sister, Noah Cyrus.
So where was Hemsworth? He's actually in the middle of a press tour for his new movie, Isn't It Romantic, which hits theaters this week. And, amid the busy promotional schedule, Hemsworth unfortunately fell ill over the weekend.
A source tells E! News that Hemsworth canceled his junket interviews yesterday because he was suffering from kidney stones.
That would explain Hemsworth's absence from co-star Rebel Wilson's photo from the junket on Sunday.
"Press junket day!" Wilson wrote alongside a photo with Isn't It Romantic co-stars Priyanka Chopra and Adam Devine. "❤️ these guys, [kiss emoji] to all the journalists who have been so lovely and supportive of our film x."
Wilson also told Extra during an interview, "He texted us this morning — he was in hospital overnight, so hopefully he will be fine."
It was just days ago that Hemsworth opened up about his December wedding to Cyrus while promoting his new film on Live With Kelly and Ryan.
"She will still be known as Miley Cyrus but she took my name, which is great," Hemsworth gushed. "I think that was one of the best things about it. I didn't ask her to take my name and she was like of course I'm taking your name."
We're wishing Hemsworth a speedy recovery! Get well soon!