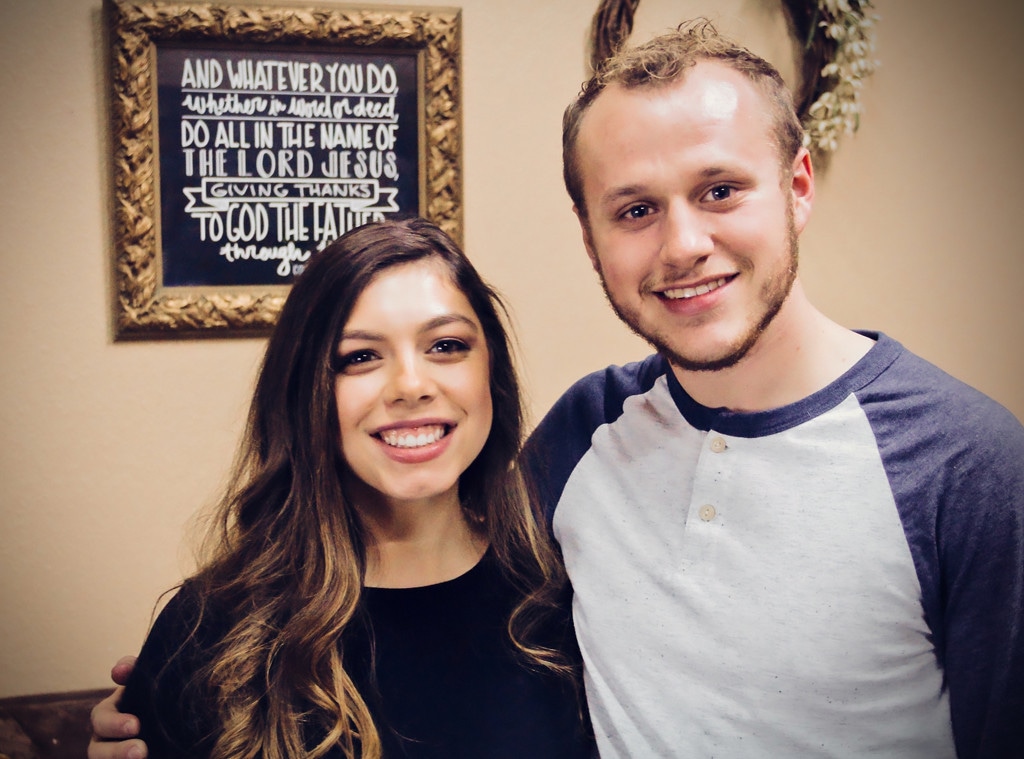 TLC
There's some sad news for Josiah Duggar and his wife, Lauren Swanson.
The couple revealed Lauren suffered a miscarriage in a clip for the upcoming fourth season of TLC's show Counting On, which airs on Monday. "Lauren and I were actually preparing for a trip to go to a friend's wedding over the weekend. She started feeling really sick and started noticing some different things," Josiah explained in the teaser. "Ms. Swanson was there to help her out. I didn't really know what was going on."
Lauren then provided details of her own about the miscarriage. "I wasn't feeling well—I was cramping really, really bad, which was quite strange because I normally don't," she shared. "I was thinking I had something with gluten in it."
She continued tearfully, "It was late at night and I went to the restroom, and right there was the baby. Gone. I couldn't believe it, and I was hoping it wasn't true."
Lauren suffered the miscarriage in October, which was just a few weeks after she and Josiah learned she was pregnant.
Josiah and Lauren have been married for a little over six months. They tied the knot on June 30, 2018 at John Brown University Cathedral of the Ozarks in Siloam Springs, Arkansas.
They entered into courtship in January 2018 and got engaged a few short months later. He proposed in a very sentimental spot and explained why. 
"Lauren and I are engaged! This is an exciting big step in our lives and the whole thing was very meaningful," Josiah said in a statement in March. "The place where I proposed to Lauren is the exact spot where her parents were engaged. There's a lot of family history on this property making it a special place for Lauren."
The young couple has a joint Instagram account where they share sweet photos of themselves both on adventurous outings or just having a date night together. On their 6-month anniversary, Josiah added a photo of Lauren decorating their Christmas tree and captioned it, "Can't believe it's already been 6 months since I married you! You were the best decision I ever made! Love u sweet heart."
On Thursday, the couple uploaded a sweet photo of them smiling and kissing in Orlando. "How did I ever get someone as special as you," they captioned it.
Our thoughts go out to Lauren, Josiah and the rest of the Duggar family during this difficult time.
Counting On season 4 airs Monday, February 11 at 9 p.m. on TLC.