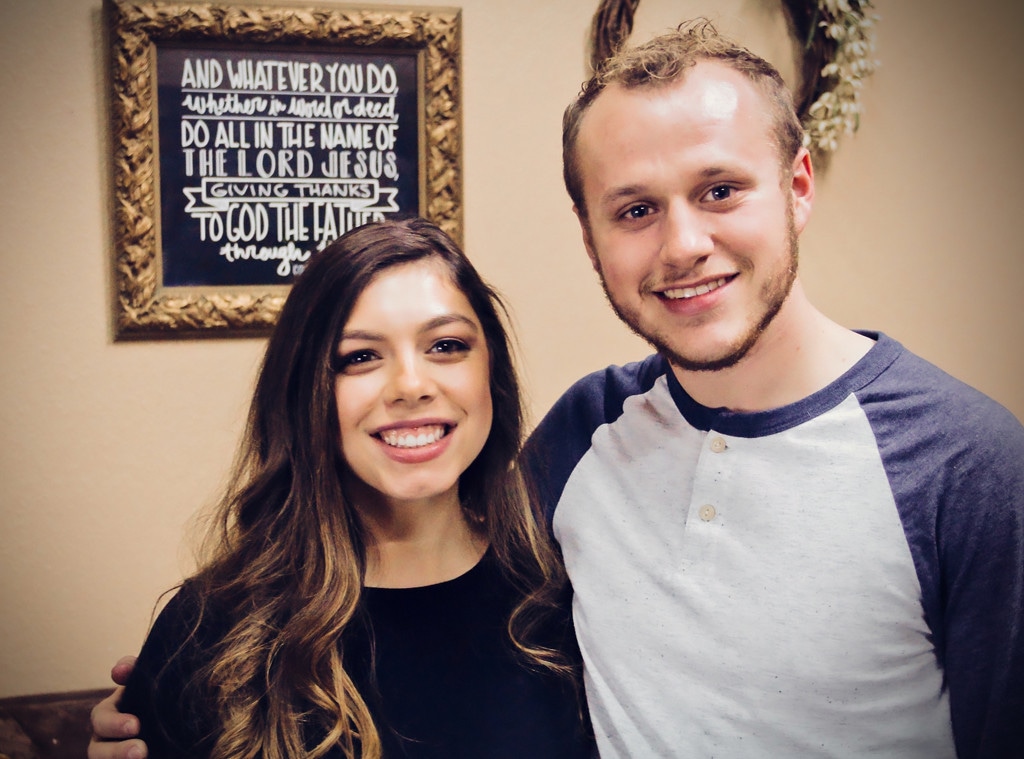 TLC
We've been counting on Josiah Duggar to find a new lady—and he finally has!
The 21-year-old TLC star is officially courting Lauren Swanson.
In a video posted to The Duggar Family website, Josiah revealed the two have "been friends for a while." However, he decided to take this friendship to a courtship after they spent time with each other's families and realized they shared the same goals.
Still, Lauren was surprised when Josiah asked her to take their relationship to the next level.
"I came up behind her at a meal while she was hanging out with some of my siblings and surprised her," Josiah said
"I was very shocked when Josiah came by," Lauren added. "He wasn't supposed to be there; it was a girls' night out."
Of course, Lauren said yes.
"It was really good to hear that," he said.
Now that he's courting Lauren, Josiah said the two are focused on "learning about each other, with the goal of marriage in mind." Lauren also said they're "putting God first and [themselves] second," as is customary in both families.
Fans will be able to watch their courtship unfold on the new season of Counting On.
This isn't Josiah's first courtship. In 2015, he ended a four-month courtship with Marjorie Jackson. In response to the breakup, Josiah's parents, Michelle Duggar and Jim Bob Duggar, wrote on Facebook, "We are so grateful that they each are seeking the Lord's will for their future."
Counting On returns Monday, February 26 at 9/8c on TLC.