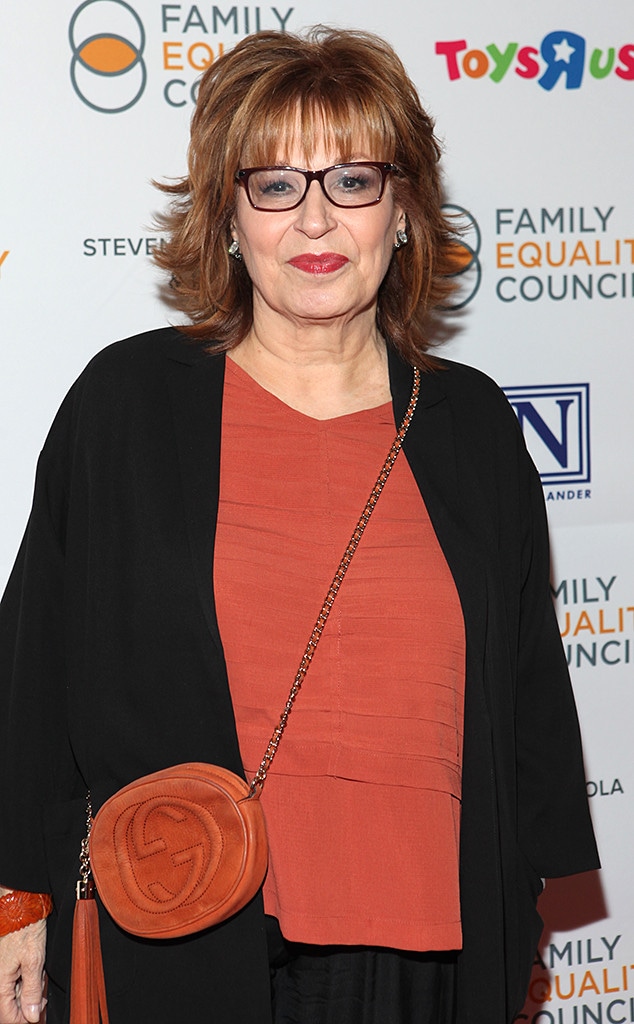 Steve Zak Photography/FilmMagic
Joy Behar is coming under fire for a past Halloween costume in which she wore blackface.
On Wednesday, a 2016 clip of The View host admitting to wearing blackface resurfaced, causing people to call for Joy to be fired. In the short video, Behar shares that she dressed as a "beautiful African woman" to a Halloween party when she was 29-years-old. She explains that the makeup was "a little bit darker than my skin," but the curls in her hair were all real.
At the time, the crowd and her co-hosts seemed to enjoy the blast from the past, but former cast member Raven Simone poked a bit of fun at the inappropriate moment. "Joy, are you black? Are you my auntie, Joy?" the star asks. "Do you have tanning lotion on?"
While blackface has always been viewed as a controversial matter, the newly resurfaced video drew more heat because of the lack of repercussions in comparison to Megyn Kelly, who lost her job over her defense of the racist practice. 
"Megyn Kelly was fired from her show for asking a hypothetical question about blackface. Joy Behar actually wore blackface, and admitted it, and showed a picture of it on TV, yet she still has her job," a Twitter user pointed out.
In October 2018, the former Today host was swiftly rebuked for saying that blackface wasn't offensive. "What is racist? You get in trouble if you are a white person who puts on black face on Halloween, or a black person that puts on white face for Halloween," Megyn shared during the discussion. "That was okay when I was a kid as long as you were dressing like a character."
She later added, "I can't keep up with the number of people we're offending just by being normal people these days."
People across the country, including her Today co-hosts,  strongly criticized the former Fox News host, even after she issued a heartfelt apology. Her show ended up being cancelled and she only recently reached an exit agreement with NBC. Her firing resulted in a $69 million dollar payout, which is what the host would've earned if she completed her three year contract. 
E! News has reached out to Joy's reps for comment.
(E! and NBC are both members of the NBCUniversal family.)