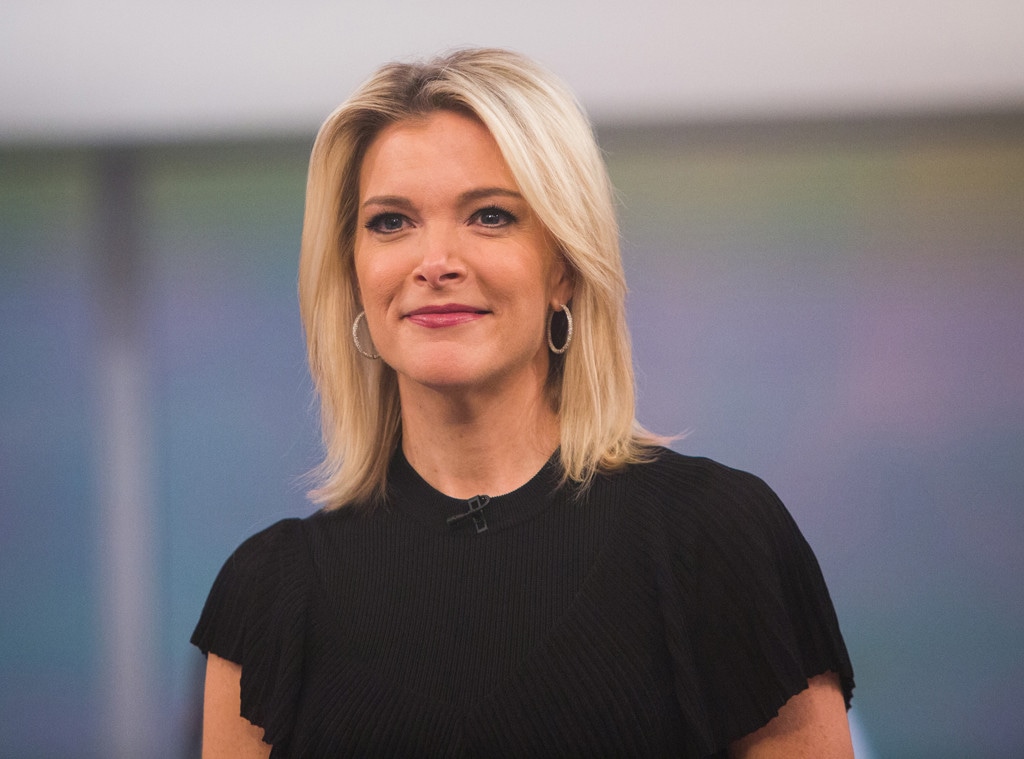 Nathan Congleton/NBC
Megyn Kelly and NBC have reached an exit agreement, nearly three months after the television host made controversial comments about blackface on television. 
The Hollywood Reporter reports that per the agreement, Megyn will be paid the remaining $69 million dollars, as formerly promised in her three-year contract, and she will no longer be held to a non-compete clause. This means the news anchor is able to begin working immediately. 
"The parties have resolved their differences, and Megyn Kelly is no longer an employee of NBC," NBC said in a statement.  
Kelly is now able to close the chapter on this part of her life, which began in October, when the TV host seemingly defended the practice of blackface. During the third hour of the Today show, Megyn told her fellow commentators, "What is racist? You get in trouble if you are a white person who puts on black face on Halloween, or a black person that puts on white face for Halloween. That was okay when I was a kid as long as you were dressing like a character." 
She added further insult to injury when she commented, "I can't keep up with the number of people we're offending just by being normal people these days."
The mother-of-three was swiftly rebuked by her guests, fellow Today hosts and people across the country. "The fact is, while she apologized to the staff, she owes a bigger apology to folks of color round the country," Al Roker declared in a heated and emotional discussion shortly after the saga began. 
Watch:
Megyn Kelly Confirms Her Return to TV After "Today" Firing
Kelly herself quickly apologized in an e-mail that was sent internally to her Today show colleagues, before she eventually issued a public statement on the show. "Good morning everyone and welcome to the show. I'm Megyn Kelly and I want to begin with two words—I'm sorry," she said. "You may have heard that yesterday, we had a discussion here about political correctness and Halloween costumes and that conversation turned to whether it is ever OK for a person of one race to dress up as another— a black person making their face whiter or a white person making theirs darker, to make their costume complete. I defended the idea, saying as long as it was respectful and part of a Halloween costume, it seemed OK. Well, I was wrong and I am sorry."
However, Megyn's apology was not enough to save her show from cancellation. Three days after the discussion about blackface, NBC announced they were cancelling the former Fox News anchor's show. "Megyn Kelly Today is not returning," an NBC News spokesperson confirmed in a statement to E! News. "Next week, the 9 a.m. hour will be hosted by other Today co-anchors."
For the past few months, the nine o'clock hour has been hosted by various Today anchors, but fans of the show got a preview of what to expect in the future when Dylan Dreyer shared an Twitter post hinting she and fellow hosts Al Roker, Sheinelle Jones and Craig Melvin will take over the slot. "Hope you don't mind these faces! You'll be seeing a lot of them at 9am," she shared with her Twitter followers. "Please join us! #3rdhourtoday #youvegotafriendinus #letthegoodtimesroll @TODAYshow @SheinelleJones @craigmelvin @alroker."
E! News has reached out to E! News for comment.
(E! and NBC are both members of the NBCUniversal family.)