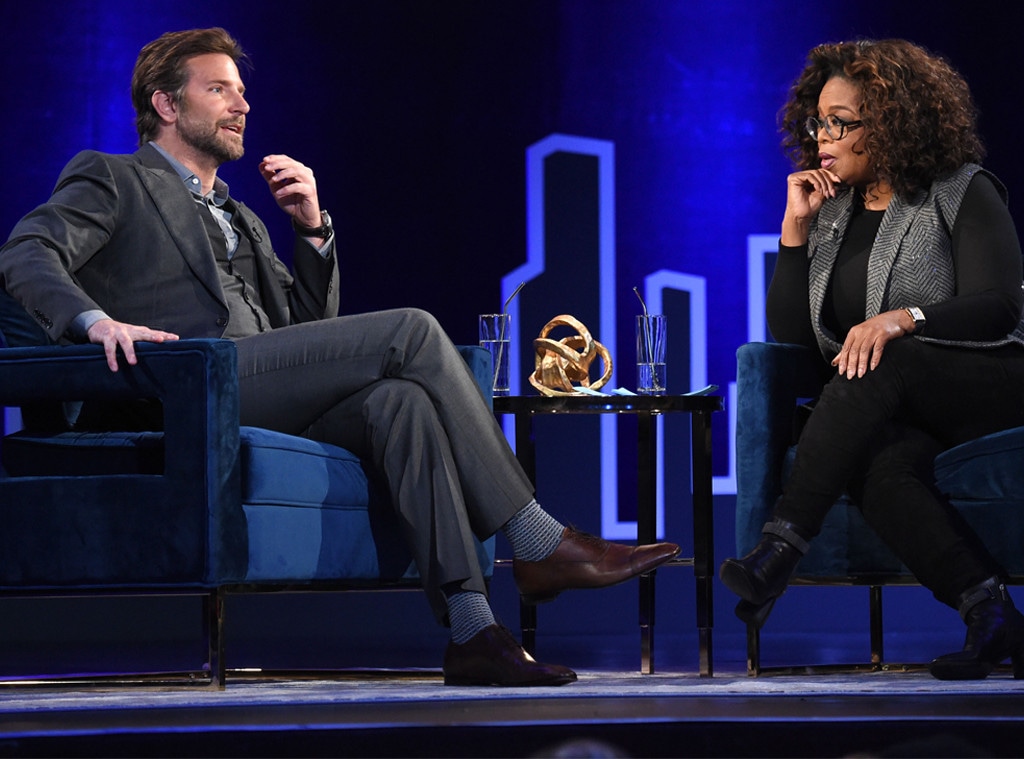 Jamie McCarthy/Getty Images
Despite his remarkable year, Bradley Cooper still faced embarrassment. 
While the first-time director and celebrated actor captivated audiences and launched Lady Gaga's film career with his critical darling, A Star Is Born, he was—for many—surprisingly snubbed of a Best Director Oscar nomination for this year's ceremony. 
For Cooper, however, he felt more embarrassment than shock. "I was not surprised. I'm never surprised about not getting anything," he told Oprah Winfrey during a taping of Oprah's SuperSoul Conversations.
The star recalled how he had been in a coffee shop with a friend when someone had sent him a congratulatory text, but didn't tell him the "bad news."
"The first thing I felt was embarrassment actually," he admitted. "Well, think about it. I felt embarrassed that I didn't do my part. I'll work on that."
"I went, 'Oh, gosh. I didn't do my job,'" he added. 
"But, you know you did," Winfrey pointed out. Cooper responded, "I do."
Still, the actor has much to be grateful for, including an Oscar-nominated first film, his fourth Oscar acting nod and even his first two Grammy nominations. To boot, he got to sit down with Winfrey, who he admitted was a childhood role model. After moving to California, the actor and his parents even tried to scope out her home. 
"We're driving...and I think there's a TV in front of her gates,'" Cooper recalled. "We drove around trying to find your house."
The episode of Oprah's SuperSoul Conversations will air on February 16 at 8 p.m. on OWN.