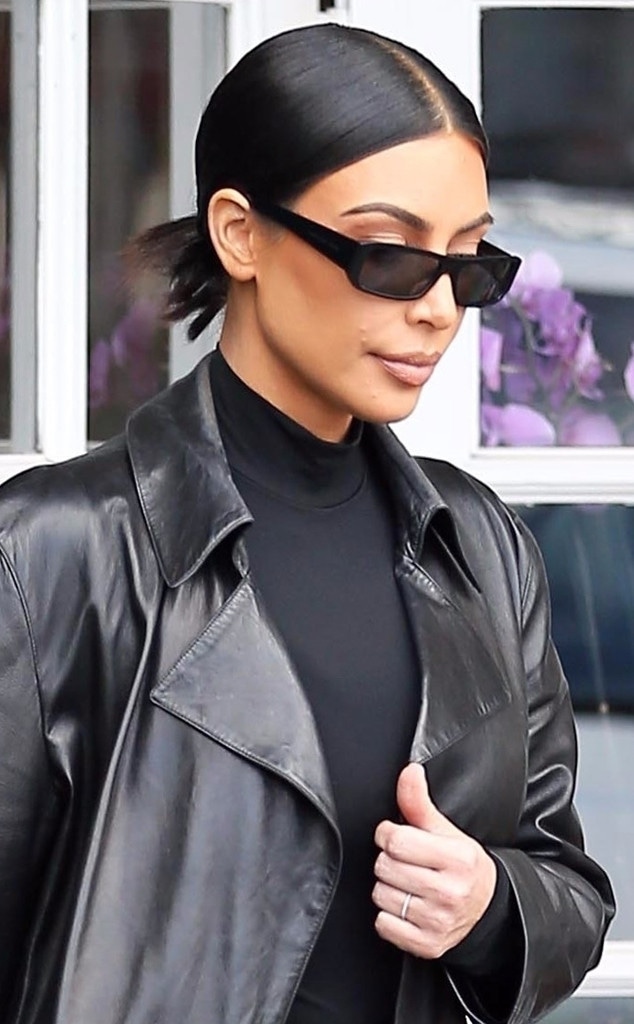 BACKGRID
There's always more than what meets the eye.
For Kim Kardashian, being the target of sassy comments and not-so-cool tabloid headlines isn't anything new.
But on Tuesday morning, the Keeping Up With the Kardashians star came across a story that she couldn't stay quiet on.
A publication chose to run paparazzi photos of the mother-of-three grabbing lunch with Scott Disick and Kourtney Kardashian. But instead of focusing on her fashion, the article chose to point out her skin.
"Make-up mogul Kim Kardashian suffers bad skin day ahead of Master Class beauty seminar," the publication's tweet shared.
Kim would later RT the message and add, "It's psoriasis all over my face."
As Keeping Up With the Kardashian fans know, Kim has been open and honest about her skin condition. And at one point, the businesswoman expressed hope that her psoriasis is "almost gone."
 But in an essay on her app back in 2016, the 38-year-old voiced her hope for a cure.
"I'm always hoping for a cure, of course, but in the meantime, I'm learning to just accept it as part of who I am," she wrote.
This coming weekend, Kim will join Anastasia Soare and Mario Dedivanovic for a six-hour beauty Master Class. Held at the Ace Hotel in Los Angeles, the event is described as a "once in a lifetime experience" where attendees will "master the tricks of the trade in an exclusive VIP setting."
Given her experience with Hollywood and KKW Beauty, it's safe to say Kim knows a thing or two about beauty.