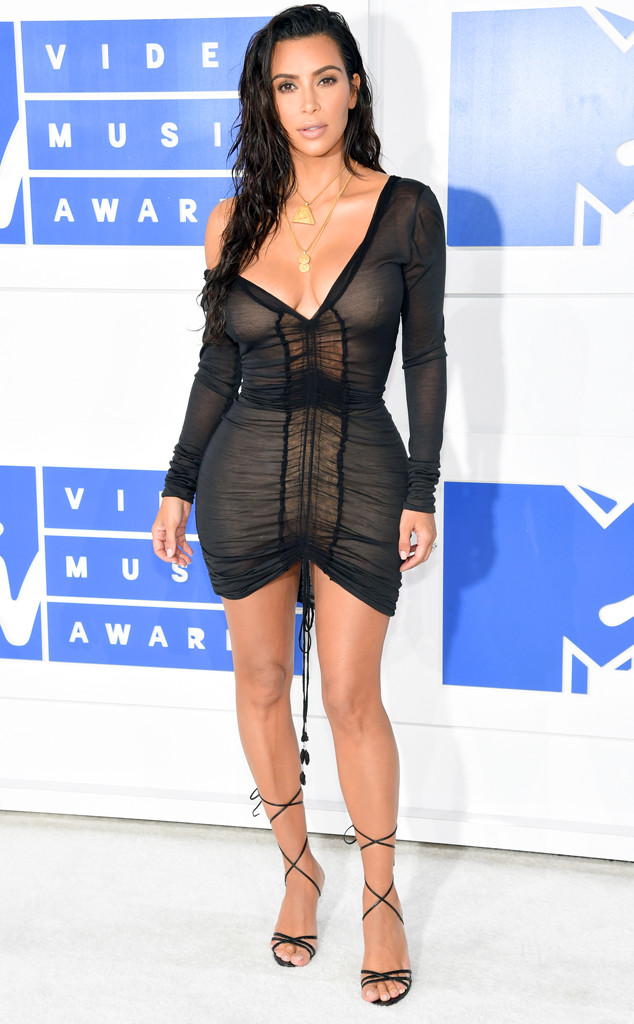 Jamie McCarthy/Getty Images
Kim Kardashian's derrière has always had a way with stealing headlines.
Earlier this month, the E! reality star shut down rumors once and for all that she received injections to make her backside rounder. And now Kardashian is addressing those allegations in full detail, revealing on her official app Wednesday that although she did seek out butt injections, her reason for doing so was purely medical.
The 35-year-old has long been candid when it comes to her struggle with psoriasis, a skin condition she was diagnosed with in 2010 after she noticed a large, itchy rash on her leg. She writes that mom Kris Jenner, who also has it, "spotted the symptoms immediately," but it wasn't until Kim's dermatologist-neighbor recommended she receive cortisone shots that the celeb begin to notice an improvement in her skin.