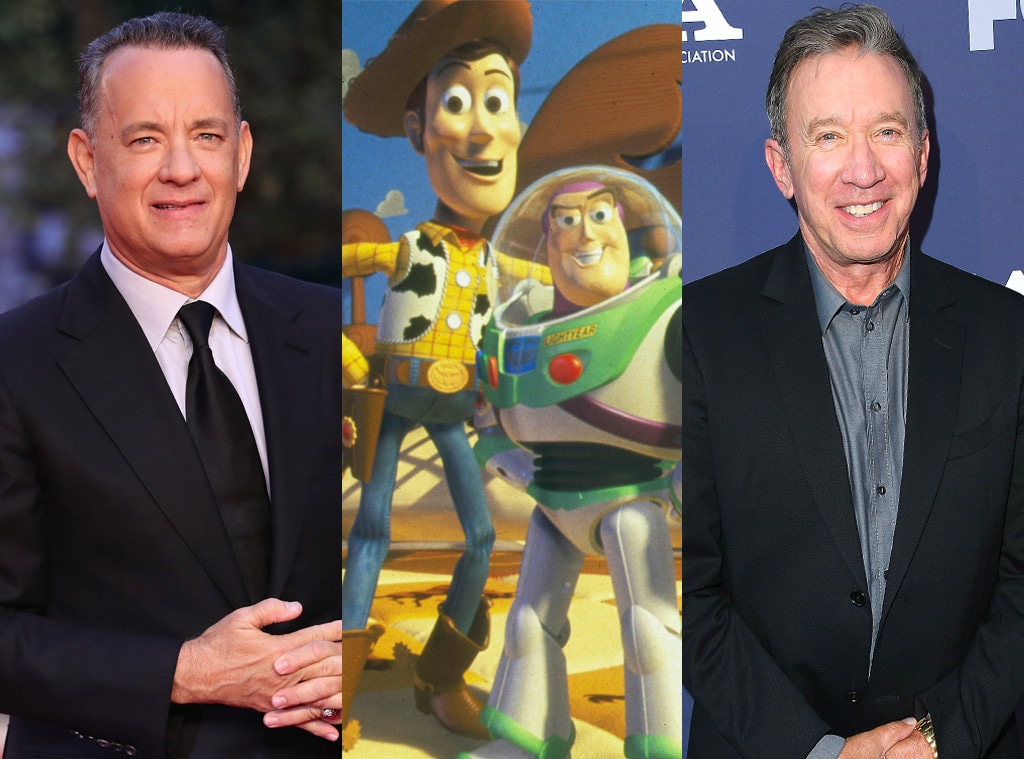 Getty Images, Moviestore Collection/Shutterstock
Get the tissues ready!
Tom Hanks took to Instagram on Wednesday to show a picture of himself recording his final line for Toy Story 4.
"Final line, final session as Woody of Toy Story 4," he captioned the post. "We rode like the wind, to infinity and beyond. Hanx." 
However, he wasn't the only one to say farewell. Tim Allen also took to Twitter that day to reflect on his last day of recording for Buzz Lightyear for the film.
"Finished my Buzz for Toy Story 4 today and it got emotional," the space ranger character tweeted. "Wonderful full body story. You are all going to love the work this incredible team at Pixar created. We are all going to love this story....man it's got everything."
In addition, he teased there would be another sneak peek for the movie this Sunday.
This wasn't the first time the stars had gotten emotional over the film. During an interview with The Chris Evans Breakfast Show, Hanks opened up about how he struggled to get through his lines. 
"The way you record Toy Story is you're in a room with the team that has created it. When I went in for my last day of recording, I wanted to have my back to them. Because, usually, you're facing them. So, you can look right up and you can talk about it. But I didn't want to see them, and I wanted to pretend they couldn't see me. When I realized what they were going for, I realized, 'Oh, this is a moment in history.'"
Hanks and Allen aren't the only ones returning for this next chapter. Annie Potts is also coming back to reprise her role as Bo Peep, who was notably absent from Toy Story 3. In addition, there are some new stars joining the cast. For instance, Keegan-Michael Key and Jordan Peele are playing two carnival toys named Ducky and Bunny.
The movie hits theaters this summer.