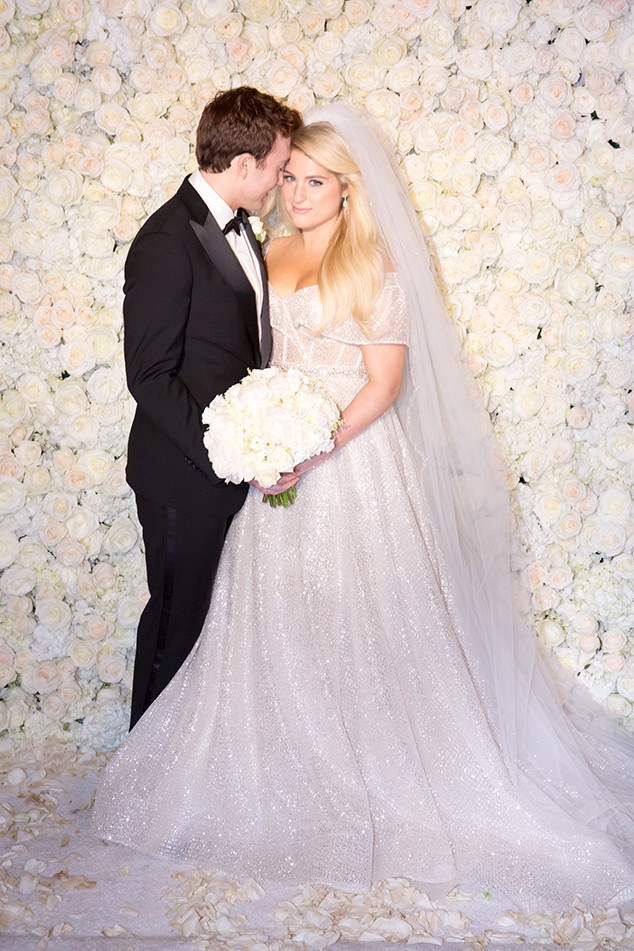 Joe Buissink
Attention any and all grooms: Daryl Sabara just set the bar high for your upcoming wedding day.
Less than two months after the Spy Kids star married Meghan Trainor in a backyard ceremony, fans are getting a sneak peek into one very romantic moment during the celebrations.
In honor of Throwback Thursday, Daryl took to Instagram and revealed how he shocked his wife on their special day.
"Throwback to when @charmladonna helped me surprise my wife on our wedding day," he wrote with video footage of an epic dance routine to a variety of songs including Justin Timberlake's "Suit and Tie."
We'd tell you how Meghan reacted, but we have a feeling her facial expressions and smile in the video says it all.
So who made this epic dance party happen? Credit has to go to Charm La'Donna who has worked with stars including Selena Gomez and Kendrick Lamar.
"I had the pleasure of choreographing @darylsabara surprise performance for @meghan_trainor at their wedding. Literally one of my favorite moments of 2018," she shared on Instagram. "I love you both. Dancers: @chriscast27 , @bjpaulin2, @therealajaye, @shanebruce_."
It's no secret that Meghan and Daryl's wedding was a very special day. Close to 100 friends and family gathered in Los Angeles to watch the couple say "I Do."
And instead of receiving lavish gifts, the newlyweds asked guests to make a donation to the World Wildlife Fund on their behalf.
Since then, the couple has been able to enjoy a "familymoon" in Bora Bora. And yes, babies are already on the brain.
Until then, Meghan is simply enjoying the newlywed phase. And yes, the success of her Treat Myself album isn't so bad either.