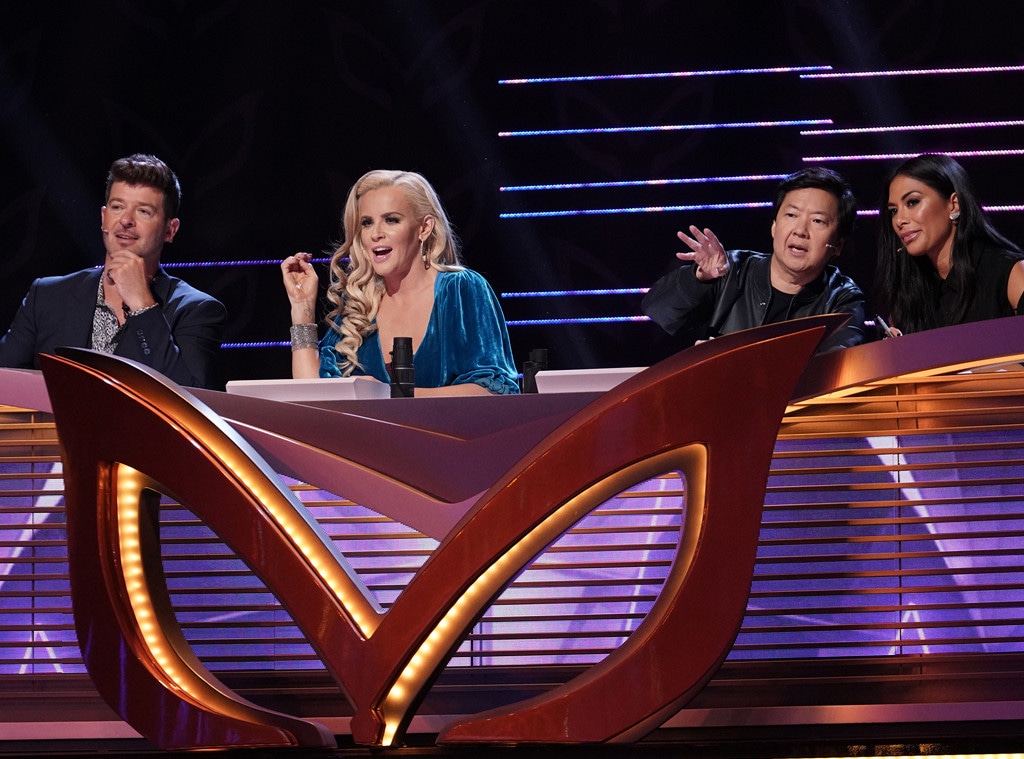 Fox
Halfway through season one, The Masked Singer has already been renewed for season two. 
It's really a no-brainer decision, given the fact that the show, based on the Korean show King of Mask Singer, is this midseason's breakout hit. We all just gotta know which celebs (or "celebs" if you wanna be snarky about it) are under those intricate masks performing well known songs for a panel of guessers including Robin Thicke, Jenny McCarthy, Ken Jeong, and Nicole Scherzinger. 
"The response to The Masked Singer has been fantastic and we are thrilled to bring it back for another season," said Rob Wade, Fox's president of Alternative Entertainment and Specials, in a statement. "I am so happy to see a singing Peacock burst into pop culture! The Masked Singer is unique, bold, original, and embraces the DNA of all the best Fox unscripted shows. We look forward to season two being even more fun, weird, and wonderful than the first." 
So far, four of 12 singers have been unmasked: Antonio Brown as the Hippo in week one, Tommy Chong as the Pineapple in week two, Terry Bradshaw as the Deer in week three, and Margaret Cho as the Poodle in week four. 
Eight singers remain, and there are only a few we feel like we've figured out for sure (alongside the rest of the internet). Several of the singers are still complete mysteries, but you can bet we're up for another night of endless Googling in an attempt to figure out this musical mystery. 
For now, here's all the clues we've got so far: 
The Masked Singer airs Wednesdays at 9 p.m. on Fox. A special two-hour finale, during which all the remaining singers will be unmasked and, according to Robin Thicke, will truly shock us, will air Wednesday, February 27 at 8 p.m.