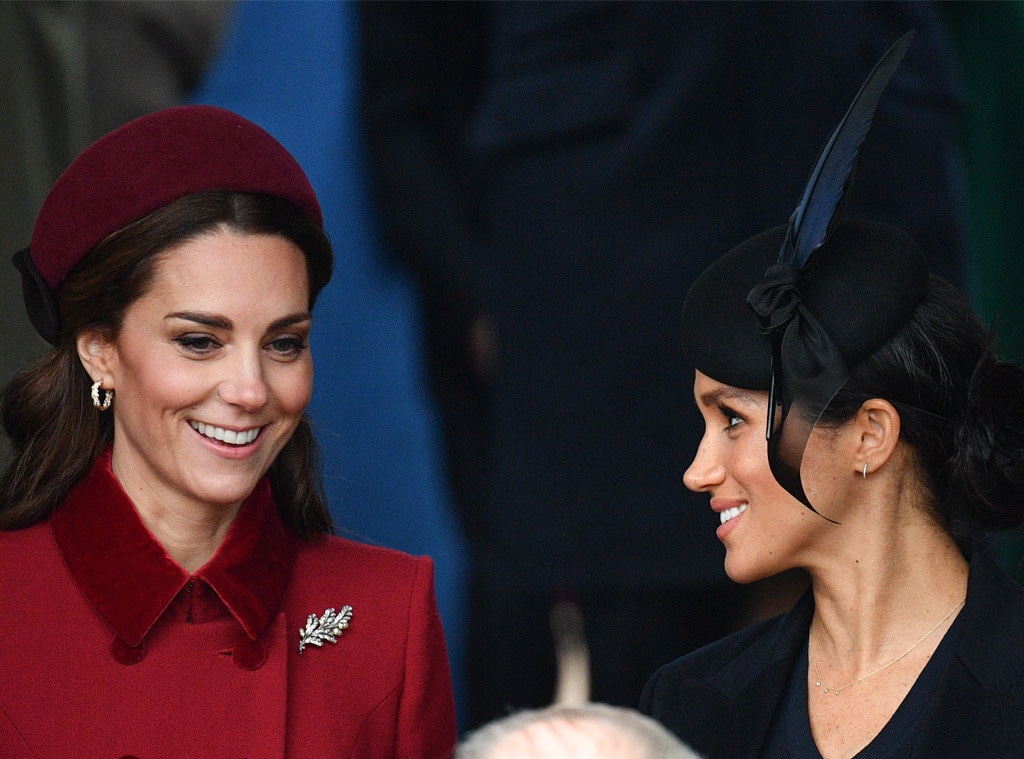 Tim Rooke/Shutterstock
When it came time for Kate Middleton to celebrate her birthday, it seems Meghan Markle and Prince Harry were not part of the festivities. 
According to new reports, the Duchess of Cambridge rang in her 37th year with friends and family. Attendees included Thomas van Staubenzee, James Meade and Laura Meade, Tom Barber and Davina Barber, as well as Tom Sutton and Harriet Sutton, People reported. The Daily Mail also reported that Emilia Jardine-Paterson and David Jardine-Paterson as well as Sophie Carter and Robert Carter were present. Many of the reported guests are godparents to Middleton's three children and longtime friends or relatives of the duke and duchess. 
However, William's famous brother and his expectant wife were not at the soirée, according to People, which also reported that the birthday gathering took place last weekend at the couple's Anmer Hall home in Norfolk, close to Queen Elizabeth II's Sandringham residence. Days before her 37th birthday, Kate and William attended church with the monarch, and the Jardine-Patersons were photographed along with them. Kensington Palace declined to comment on the reports. 
However, it's unclear whether Harry and Meghan were not invited or did not attend. Some reports have suggested the soon-to-be first-time parents were on a holiday vacation. 
While the circumstances surrounding the celebration are still a bit unclear, the two women did appear to be on friendly terms when they last stepped out in public together for the customary Christmas Day service in Sandringham with their husbands and other members of the royal family. 
On the heels of claims that they had fought before Markle's May wedding, the ladies shared a smile in their holiday fascinators. 
DAVID HARTLEY/Shutterstock
If this year's birthday gathering was anything like last year's for Middleton, it was quite low-key. "It's just a quiet celebration at home," a source told E! News at the time. "No big party."
Before long, the "Royal Fab Four" will be back together once again in celebration of the arrival of Meghan and Harry's first child, who is due in late April/early May.