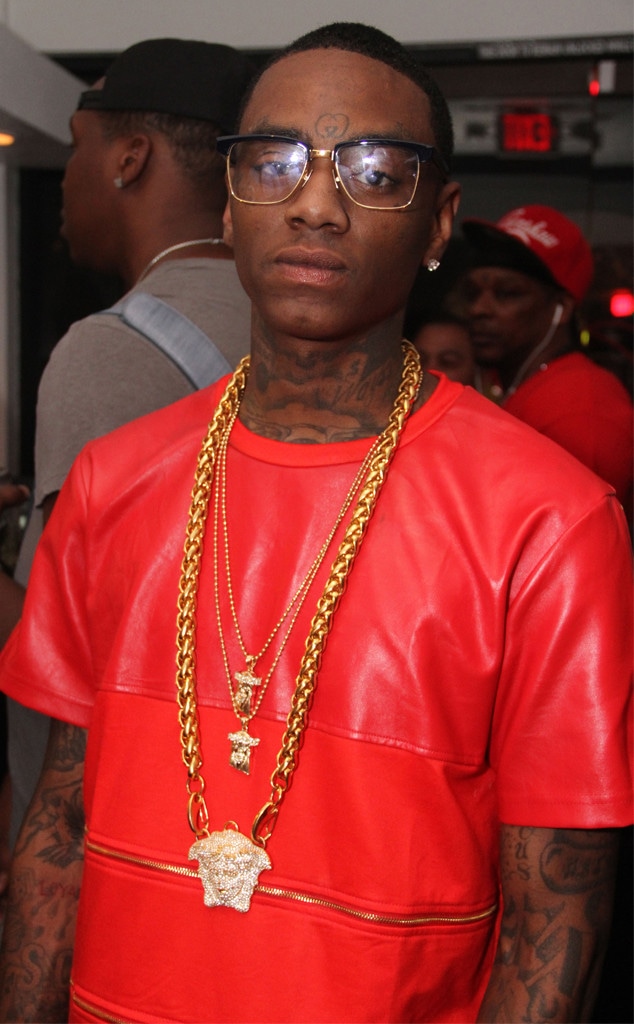 Mediapunch/Shutterstock
Fans are showering Soulja Boy with love and support after he suffered a "very bad" car accident. 
As flash floods and mudslides hit California, the 28-year-old rapper took to social media to reveal he was a victim to the weather over the weekend. 
"Was involved in a very bad car accident last night due to a flash flood and mud slide," he tweeted early Sunday. "My car got stuck too almost went into the ocean."
As of Sunday, the "Crank That" star noted his car is still stuck in the water, but isn't as worried about the vehicle. 
"I'm just thankful to be alive, I don't care about the car it's materialistic you can't take it with you when you're gone," he added on social media. 
As for injuries, the star did note his face was "all swollen and s—t," but kept details to a minimum. 
Soulja Boy concluded, "Thank God for another day, with new opportunities & blessings."
A storm over the weekend triggered mudslides and flash flood warnings in southern California, according to The Los Angeles Times, trapping drivers in their vehicles on Sunday night and closing parts of the Pacific Coast Highway through to Monday. 
According to the newspaper, more rain is expected Sunday night and on Friday and Malibu residents are being warned of potential conditions, including power outages and flooding.