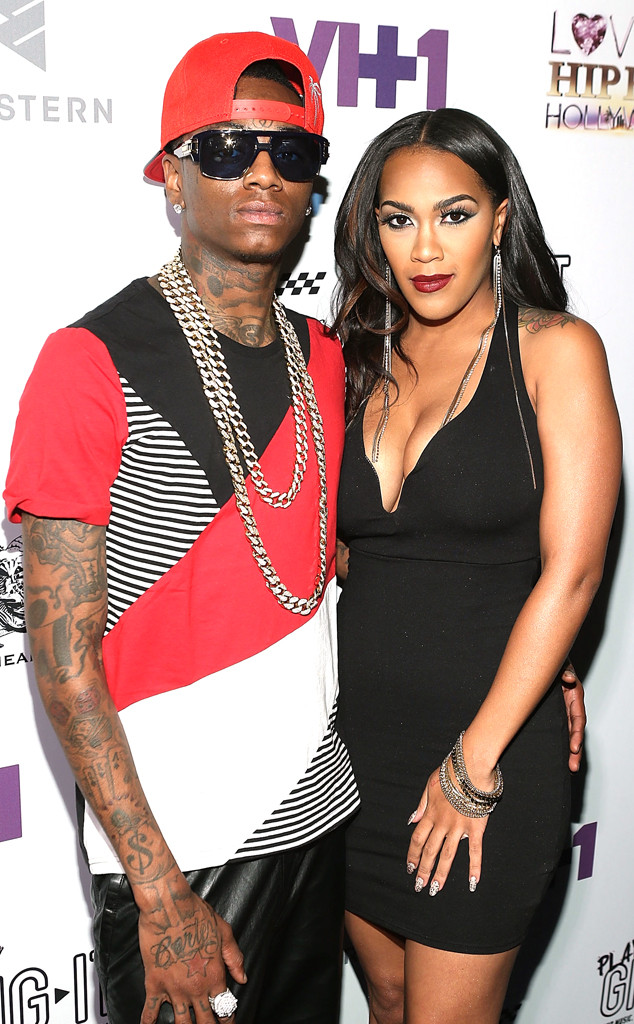 Jesse Grant/Getty Images for VH1
Talk about a scary situation for Soulja Boy's family!
The 24-year-old rapper took to Instagram Wednesday where he asked fans for their prayers after his girlfriend, Nia Riley, and daughter, Kamryn, were injured in a serious accident.
"My girlfriend @NiaRiley was in a car accident and the car flipped over and our daughter was in the car. Need your prayers," he shared online. "Life is short and you never know what could happen."
He added, "I love them and don't know what I would do if something happened to them. God first."
The prayers and well wishes appear to be working! E! News can confirm the mother-daughter duo is recovering and resting comfortably.