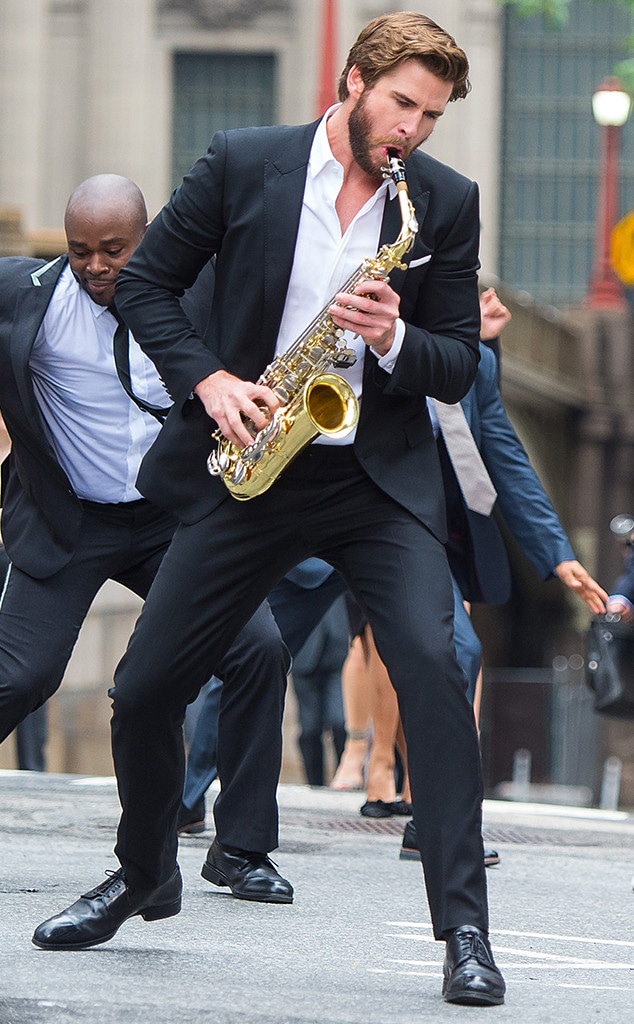 Gotham/GC Images
One of Australia's finest is turning 29 years old today, which means it's time to celebrate!
Liam Hemsworth is officially one year closer to the big 3-0 and since we love a good party, we've decided to give you a little treat in honor of the actor's big day. While we know that celebrating in person with Hemsworth and his new wife, Miley Cyrus, would be the ultimate gift, we have something that will still make you smile.
As you prepare to ring in The Hunger Games star's 29th birthday, why not enjoy a few—well, 25 to be exact—photos of the hunky celebrity looking devilishly handsome? We know, twist your arm, right? Looking at the youngest Hemsworth brother's hottest photos in honor of his birthday just feels right.
Beginning in 2007, the Isn't It Romantic actor has been a part of the acting world. He started with a role on the Australian soap opera Neighbours and once he made his way to the big screen fans became hooked all over the world.
If there is one thing we can all agree on, it's that Hemsworth is a total dreamboat. In fact, he comes from a family of dreamboats and we're really not worthy of so much hotness from one family.
Whether you fell in love with the Aussie in The Hunger Games as Gale Hawthorne or were a more recent convert thanks to his role in 2016's The Duel, it's safe to say that Hemsworth is a great actor with an even better face.
We could stare into his baby blues all day and wouldn't mind seeing him shirtless on the beach before or after riding a massive wave.
He's a total hunk and we won't apologize for wanting to celebrate the birthday boy by seeing photos of him rocking his birthday suit...well, not really, but starring at handsome photos of the actor will do.
Since we know you're like us, we have rounded up The Last Song star's dreamiest pictures for you to look at while you no-so-secretly wish there was a fourth Hemsworth brother who was single to snuggle up to.
As you scroll through these hot pics, don't forget to give Liam a little birthday shout out. He's hot, very, very hot, so ya, he deserves our birthday praise!