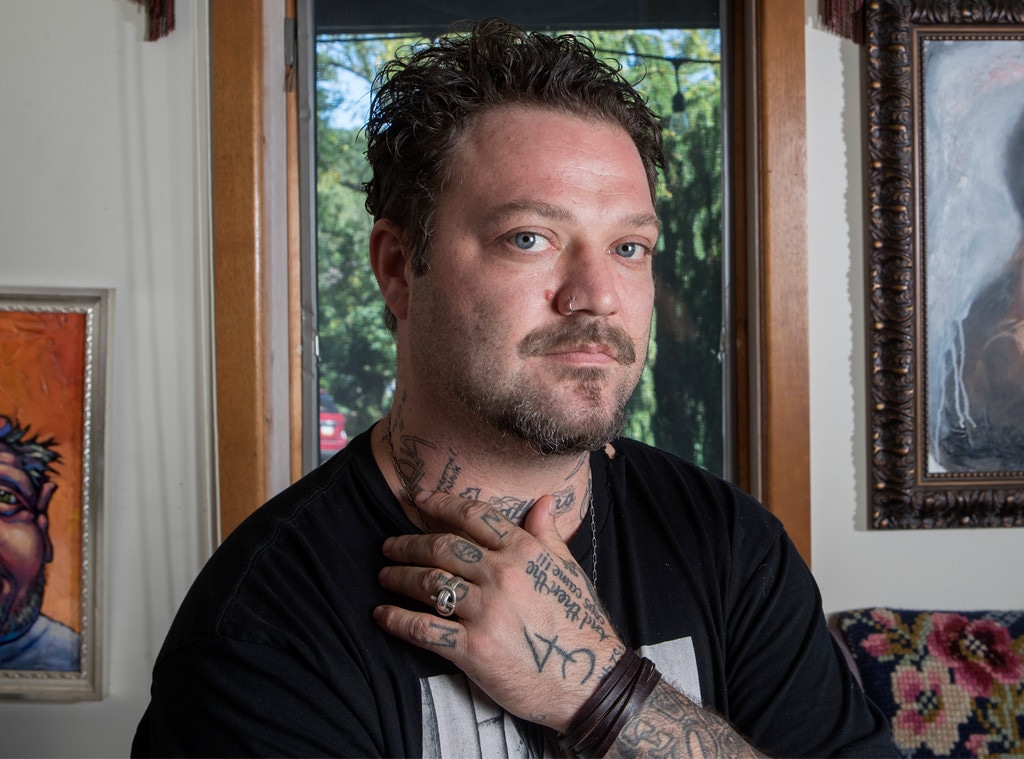 ASSOCIATED PRESS
Bam Margera is committed to improving his life in the New Year.
On Monday, the 39-year-old pro skateboarder and Jackass star announced he is going back to rehab. "Off to alcohol rehab for the 3rd time," he captioned a shot of himself holding his 1-year-old son, whom he shares with wife Nicole Boyd. "I am hoping the term 3rd time is a charm is true." In a separate post, Margera thanked sober coach Bob Marier, interventionist Tim Ryan, skateboarder Johnny Schillereff and Jackass stars Johnny Knoxville, Brandon Novak and Steve-O "for the treatment." Novak also published a picture of himself hugging Margera, writing, "The only time we FAIL is when we lose the ability to TRY AGAIN.......happy New Years."
Steve-O commented on Margera's second post, writing, "We love you, brother." Boyd also praised her husband, writing in an Instagram caption, "I'm truly so proud of you honey bear."
The reality star's decision to re-enter rehab comes a year after his last stint in treatment; at the time, he decided to get help after being arrested for allegedly driving under the influence in L.A.
Margera has been open about his alcoholism for years. In a 2017 interview with Vice's Munchies, for example, he described the darkest period of his life. "At its worst, I would probably just wake up around 11 a.m. and instantly start drinking vodka and purple Gatorade; by the end of the night, I would probably have 10 pints worth of it. It was pretty bad," he said. "It was weird, because there would be times where I would go on a three-day bender of drinking and then five days of not drinking. When that five days ended, I would go on a two-day bender." Of course, Margera has his fare share of regrets. "I think I drank everyday for three years straight and I wasted a lot of time and I probably would be a better skateboarder right now if I hadn't," he said. "I spent a year re-learning all my tricks instead of learning new ones."
The former MTV star added it "helps" to have people like Novak on his side, as he's also sober.
That same year, Margera told Jenkem that staying sober was harder than he'd imagined. "I never had any pill problems and I've never tried heroin in my life, but it's been a real struggle for me to stay off the alcohol. But just as long you're surrounded by good people and you have something to do, you'll be good," he told the magazine. "Like in Barcelona, I wake up and my mission is to skate all day. I know being in Spain is the best place for me right now to not drink."