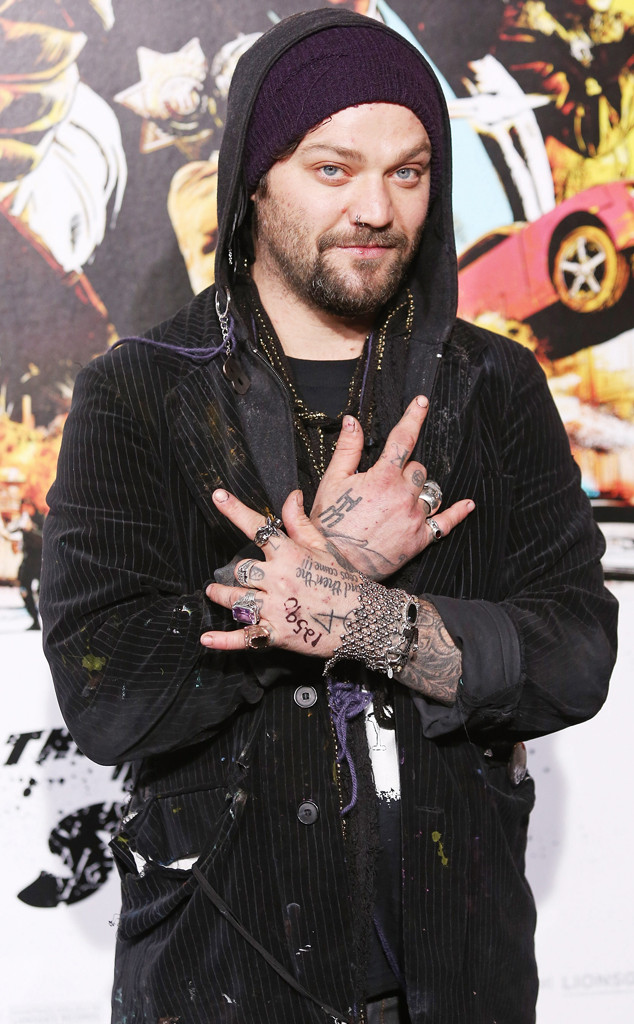 Michael Tran/FilmMagic
At the height of his fame in the early 2000s, Bam Margera battled an eating disorder behind closed doors.
The professional skateboarder (whose MTV reality series Viva La Bam and participation in the Jackass franchise made him a household name) reveals his struggle with bulimia during a recently released episode of Viceland's Epicly Later'd.
Bam's parents April and Phil Margera reflected on the 37-year-old's personal demons and how the issue first came to fruition. "When you're on camera a lot," April shared, "people have a lot to say."
"He always wanted to have this very slim, slim look. A lot of it happened when he became good friends with [HIM singer] Ville Valo," she remarked.