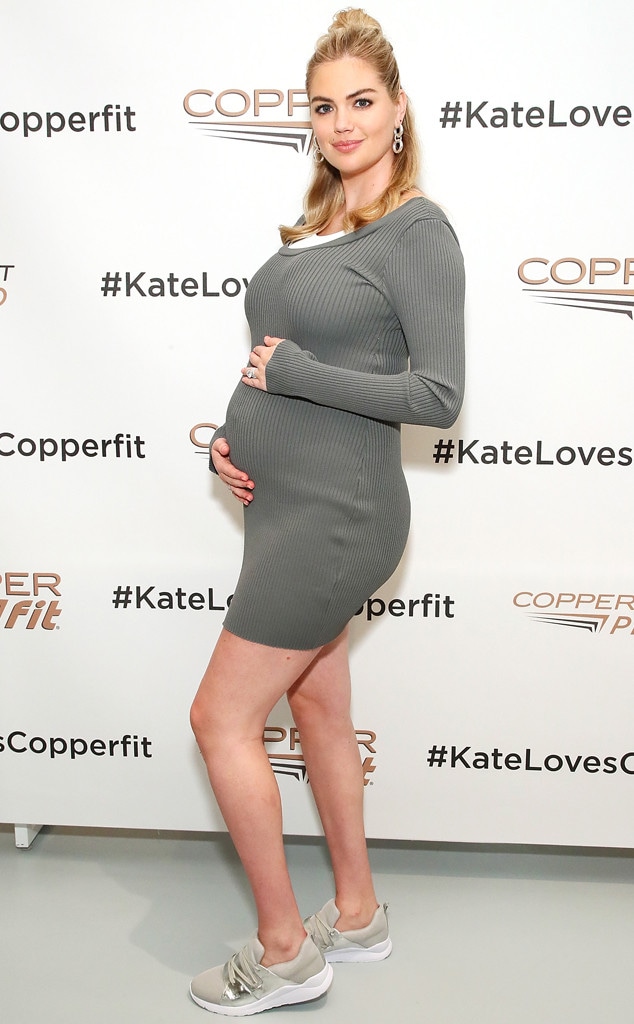 Astrid Stawiarz/Getty Images for Copper Fit
Kate Upton is keeping it real.
She and her husband Justin Verlander welcomed their first child, Genevieve Upton Verlander, on Nov. 7 and now the Sports Illustrated model is letting her guard down about losing the baby weight. 
On Saturday, Upton posted a photo of herself on a beach boardwalk carrying Genevieve on her chest and standing next to another family member. "Getting in a little cardio with a family beach walk," she captioned the picture. "I'm not going to lie to you and tell you I've been working out and eating healthy. It's so hard over the holidays. Traveling and enjoying time with my family!"
The 26-year-old added that she was "trying not to get down on myself."
She concluded her caption by explaining how she's trying not to let any negativity affect her too much. Upton wrote, "Instead use it as motivation to get right back at it! I have a long way to go to lose this baby weight but feeling determined for 2019!"
Upton stayed super fit during her pregnancy and her trainer Ben Bruno spoke to E! News about her exercise regimen in October. The two of them created a program called Strong4Me, which was the basis of much of her training.
"I think when you're pregnant, it is not the time to try to set personal records in the gym so we dialed back," Bruno said. "The main thing is you have to listen to your body so you know some days it's not in the cards to work out and that's okay."
Ever since Genevieve's birth, Upton and the Houston Astros pitcher have been basking in their daughter's presence. On Nov. 14, Verlander posted a picture holding Genevieve and seemed to poke fun at not winning a prestigious baseball award for being the best pitcher. He wrote, "Didn't win #cyyoungaward , but I can't be too upset when I have this little girl waiting for her daddy off camera!"
The model announced in July that she was pregnant, a few months after the new parents tied the knot in a beautiful wedding in Italy.