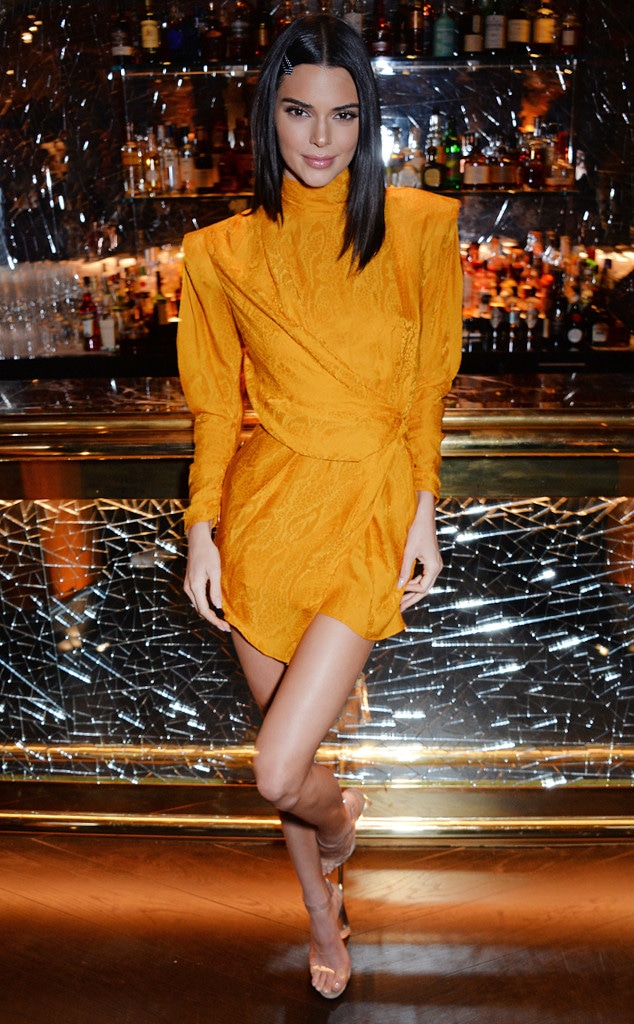 David M. Benett/Dave Benett/Getty Images for Chaos SixtyNine
Congratulations, Kendall Jenner!
The 23-year-old Keeping Up With the Kardashians star landed the top spot on Forbes' list of the highest-paid models of 2018. 
So, how much did the supermodel make this year? According to the publication's estimates, which are pretax and based on income from contracts and interviews with "industry experts," she earned $22.5 million between June 2017 and June 2018—a slight pay increase from the $22 million she reportedly raked in last year.
Karlie Kloss came in second place with an estimated $13 million in earnings, and Chrissy Teigen and Rosie Huntington-Whiteley tied for third with a cool $11.5 million. Gisele Bündchen ($10 million), Cara Delevingne ($10 million), Gigi Hadid ($9.5 million), Bella Hadid ($8.5 million), Joan Smalls ($8.5 million) and Doutzen Kroes ($8 million) rounded out the list.
Together, the women banked a cumulative $113 million, up from $109.5 million last year. That's a nice chunk of change, ladies!
This is Kendall's second year in a row topping the chart. She was also named Forbes' highest-paid model of 2017, taking the title from Gisele.
Over the years, Kendall has booked modeling gigs with a number of mega brands, including Victoria's Secret, Calvin Klein and Estée Lauder. Good business acumen clearly runs in the family, too. As fans will recall, her younger sister, Kylie Jenner,  covered Forbes' "Richest Self-Made Women" issue earlier this year. At the time, the magazine estimated the makeup mogul's net worth to be about $900 million. Forbes also now estimates that the Kylie Cosmetics head earned an estimated $166.5 million pretax from June 2017 to June 2018.
Of course, Kim Kardashian was proud of Kendall and expressed her enthusiasm via Twitter.
"Damn sis!!!!!!!!" she wrote. "Get it giiiiirrrrrrrlllllllll."