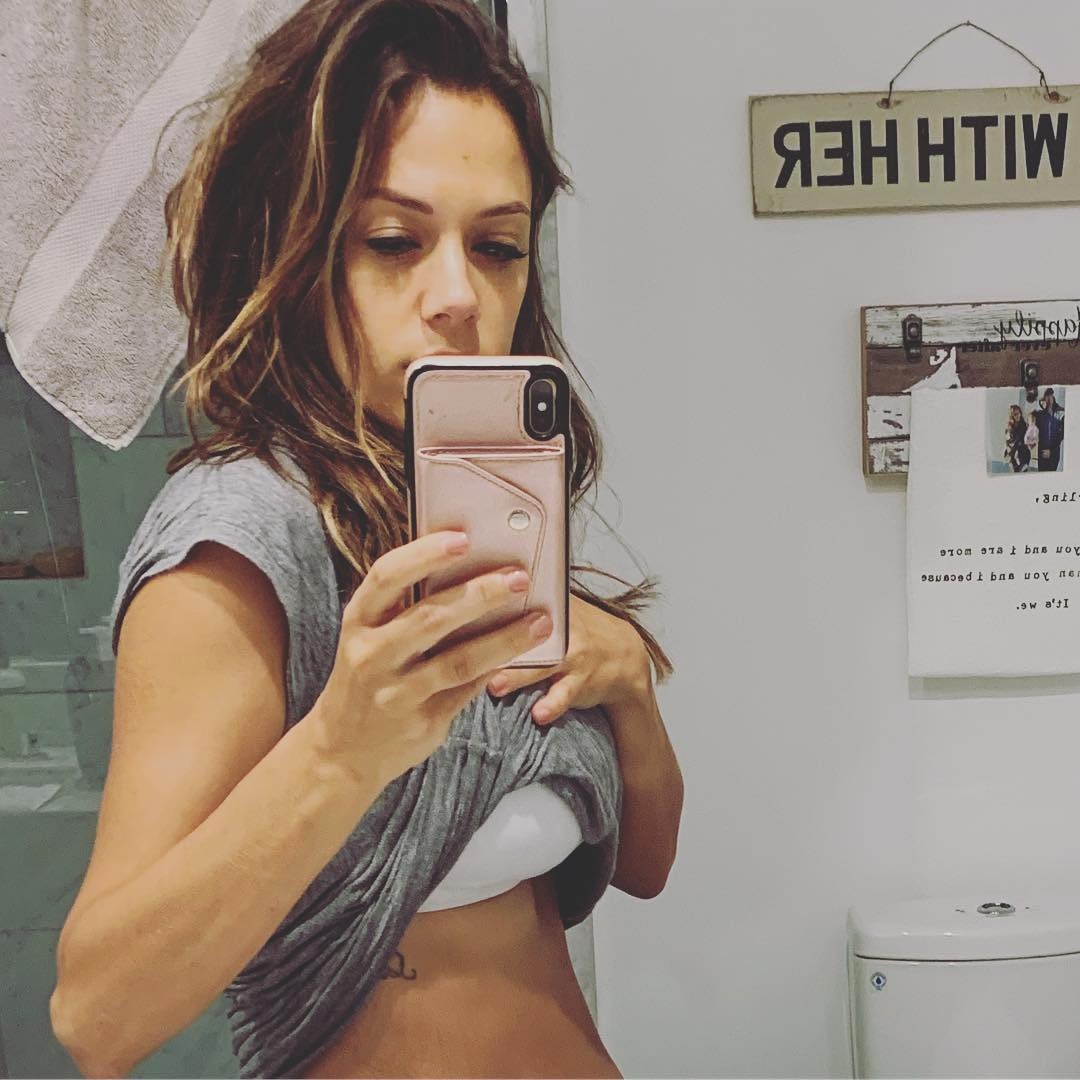 Instagram / Jana Kramer
Jana Kramer says she is "so frustrated" by people body shaming her post-pregnancy appearance.
The 35-year-old actress had posted on her Instagram page on Friday, about a week after she gave birth to her second child and first son, a photo of her and husband Mike Caussin posing for a pic, while indicating she was back at work for her iHeartRadio podcast. Some people criticized her appearance, citing her lack of baby bump, which often remains in some capacity after childbirth. On Saturday, Kramer posted a bathroom mirror selfie showing her lifting up her top to reveal part of her bare stomach.
"A few things because honestly I'm so frustrated and I need to vent this," she wrote. "I wanted to post this photo (showing my stomach) because I wanted to show my journey back to healthy and my goodness I'm so glad I didn't which is why this photo is now cropped. It's amazing the comments and how rude some people can be from my last photo I took yesterday. A few things, no I didn't get a tummy tuck, no I don't have a personal chef, no I don't have fortunes so I didn't train everyday. Yes I had a c section, yes I am still in pain and on meds but I do have a high pain tolerance." I have had 3 stomach surgeries before this (appendix, gallbladder, and c section)."
"In that photo I had a belly bandit wrapped tightly, and high waisted pants and wow here I am defending myself," she continued. "Why?!? If I would have posted the photo of my actual stomach in this photo I would have probably been shamed too even when I was wanting to be vulnerable with my journey. Why do we women have to compare ourselves to each other and then shame?"
She added, "I say this to myself as much as I say this to y'all...why can't it be that we are all different. Our bodies are all beautiful and crafted differently, they heal different, they react different, they simply look different. Why do we need to shame someone for not looking a certain way? Or feel bad about ourselves for looking a certain way? Can we be kinder to ourselves and know that every women has a different journey but yet we are all beautiful? Can we lift women up but not tear yourself down in the process with comparing? Let's give that a try.....I love y'all. Back to my baby."