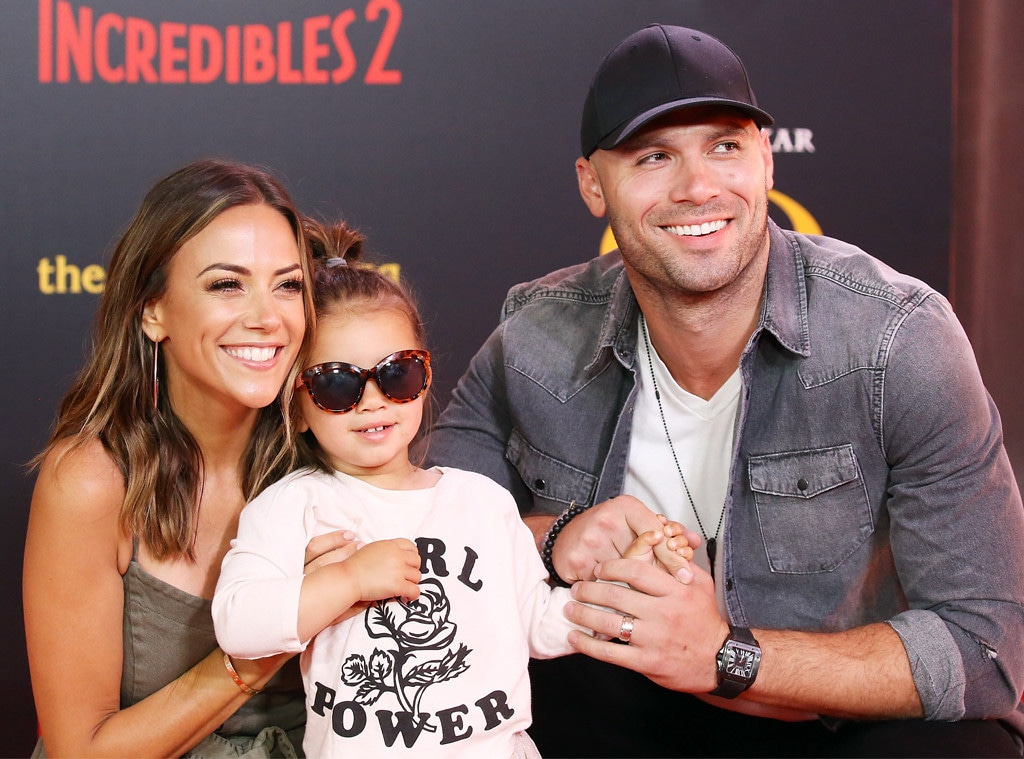 Michael Tran/FilmMagic
Jana Kramer is now a mother of two!
The country singer and her husband Mike Caussin welcomed a healthy baby boy named Jace Joseph Caussin on Thursday, Nov. 29. 
Jana and Mike announced they were expecting the bundle of joy in June, following multiple miscarriages and marriage troubles. "Surprise! We have a rainbow baby on the way and couldn't be more excited!" Jana shared in an Instagram post, "Jolie is going to be a big sister & we're becoming a family of 4!"
Just seven months prior to sharing the news of her pregnancy, the star revealed she suffered a miscarriage. "Today I am 1-3. I debated posting this for the exact reason why it's a silent struggle. I don't want I'm sorry or sympathy. I just don't want to feel alone. And I know I'm not," she wrote alongside a photo of the sonogram. "This unfortunately isn't my first loss. When I first found out I was pregnant I wanted to shout it from the rooftop but I know for reasons like this we have to wait. So because we don't tell many, we have to suffer silently...and suffering silently was my thing in the past, but it's not now."
However, it appears the loss brought her and Mike closer together since they chose to renew their vows one month later. 
She reflected on the love and loss in a lengthy note shared on Instagram. "2017........you broke my heart, you broke me down, you made me question everything, but damn did you make me strong," she wrote. "You taught me patience, you taught me family was everything. You made me believe not only in myself but the power of forgiveness. You turned me into the women I always wanted to be."
And in a moment that foreshadowed the exciting news that would follow in June, she said, "I have NO clue what 2018 has in store for me but I've never been more ready to live day by day and enjoy each day as it comes at me. Here's to always believing in love and fighting for it.... (Pics from Hawaii Dec 2nd...vow renewal)....2018, I'm ready for you!"
Now that their baby boy is here, the family can't wait to spoil him with love. Their daughter Jolie is probably the most excited to have a new family member to play with. Prior to giving birth, Jana told Us Weekly that it took some time for Jolie to get used to the idea of having a baby brother. The Whine Down podcast host said, "Now that my belly popped, she's finally getting it. Like, there's a baby in my belly, and I'm like, 'It's your brother!' And she's like, 'Yay!' … I can tell that she is very excited for the boy."
Congratulations to Jana and Mike!