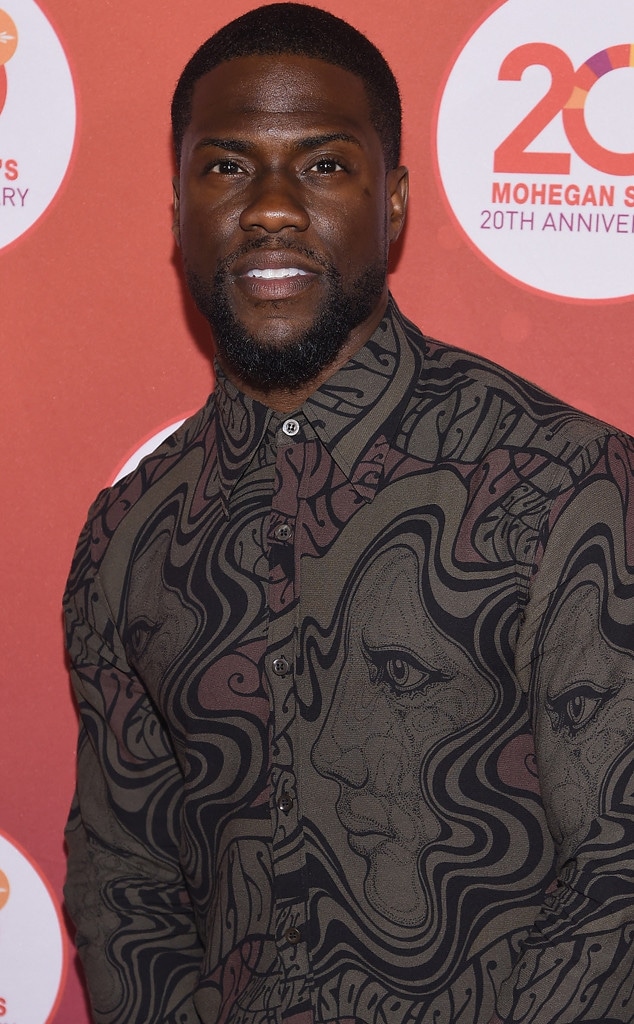 Dimitrios Kambouris/Getty Images for Mohegan Sun
Kevin Hart has announced that he will no longer be hosting the Oscars in February.
The comedian posted the news on Twitter this evening, writing: "I have made the choice to step down from hosting this year's Oscar's....this is because I do not want to be a distraction on a night that should be celebrated by so many amazing talented artists. I sincerely apologize to the LGBTQ community for my insensitive words from my past."
He added in a follow-up message to followers: "I'm sorry that I hurt people.. I am evolving and want to continue to do so. My goal is to bring people together not tear us apart. Much love & appreciation to the Academy. I hope we can meet again."
His latest statement comes just hours after he took to social media to share that the Academy had called him and asked him to apologize for his past homophobic remarks during standup comedy routines and on his Twitter account. At the time, he was refusing to back down from the hosting gig and refusing to apologize for the comments he had once made.
In an Instagram video made earlier this afternoon, Hart passionately explained, "So I just got a call from The Academy. That call basically said, 'Kevin, apologize for your tweets or we're going to have to move on and find another host.'"
Despite the Academy's offer, he explained that he "passed" on the deal.
"The reason that I passed is I've addressed it several times. That's not the first time this has come up. I've addressed it. I've spoken on it. I've said where the rights and wrongs were. I've said who I am now versus who I was then. I've done it," he explained.
Christopher Polk/Getty Images
"I'm not gonna continue to go back and tap into the days of old when I've moved on. I'm in a completely different space in my life."
The Night School actor added that he felt that the same energy that went into finding those old tweets could be the same energy put into finding the response to the questions that have been asked year after year after year."
And despite his fans and social media foes alike asking him to simply apologize for his remarks, he insisted, "I'm not gonna do it." 
"I'm gonna be me and stand my ground. Regardless, The Academy I'm thankful and appreciative of the opportunity. If it goes away, no harm no foul."
Looks like he came to that conclusion fairly quickly after all. As of now, the Academy has yet to publicly address the criticism surrounding Hart's previous homophobic remarks or tonight's sudden announcement that he was stepping down from the post altogether.