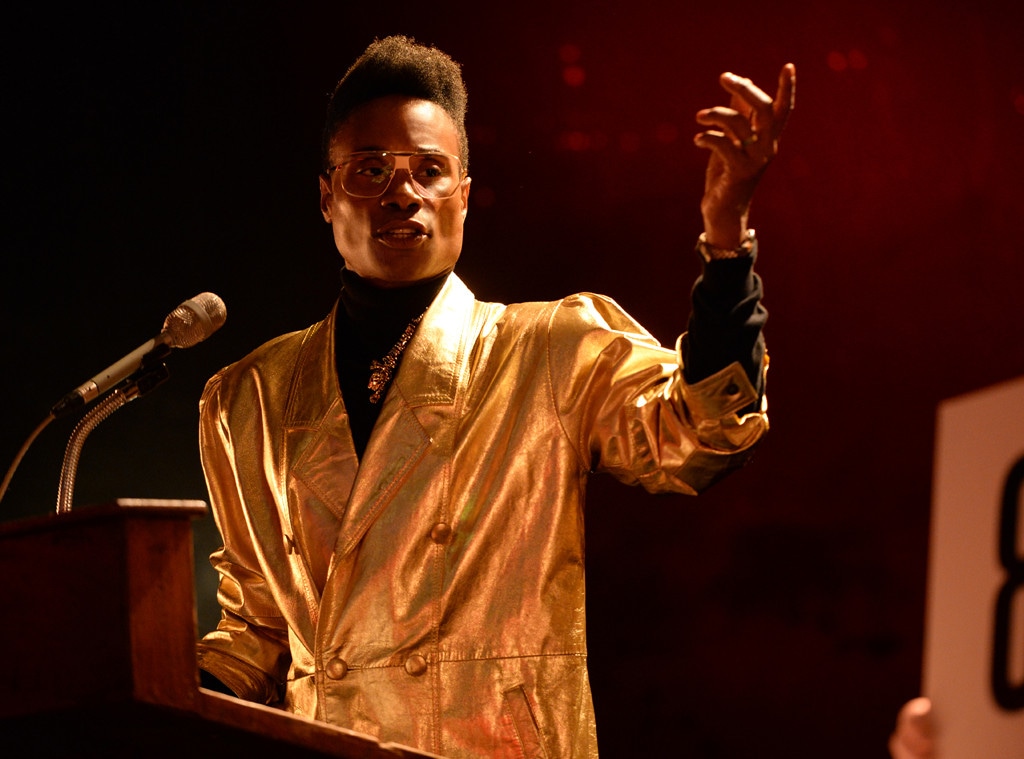 FX
Billy Porter was in the middle of filming a scene for his new movie, Limited Partners opposite Rose Byrne, Tiffany Haddish and Salma Hayek, when the Golden Globes nominations came out, so his phone was on silent and not in view. When he finally had a chance to check it? Imagine his surprise.
"When I looked at it, I had a bunch of messages," Porter told E! News from set. Porter was nominated for Best Actor—Television Series Drama for his work in the FX show Pose. The series itself was nominated for Best Television Series—Drama. Pose, which hails from Ryan Murphy, Brad Falchuk and Steven Canals, is an ensemble drama set in the 1980s. The series, which made history with the most-ever transgender series regular cast members, follows several LGBTQ characters in the world of African-American and Latino ball culture.
"It did take my breath away," he admitted. "I've been in this business really long time. Artists, we don't do it for awards, but it's very—it's really nice. It's just really, really nice. I'm so grateful to have lived long enough to see the day when stories about my community are at the front and center. It's amazing."
Porter said "it's a new day," and these nominations prove it.
"Especially right now when so many marginalized people are being marginalized even more by our leaders, it's really…Art is always the place that sort of softens the heart. It pierces through, it changes the molecular structure of human beings when they can relate to a story. There's empathy that evolves, that I'm so humbled to be a part of that storytelling. To have it be recognized is icing on the cake," he said.
At the time of the interview, Porter said everybody has been texting him, but he's been busy filming. However, he taken the time to think about his Golden Globes red carpet outfit. His character on Pose, Pray Tell, is the emcee of the balls and always dressed to kill. "I have thought about what I'm going to be wearing. Randi Rham is creating a special piece for me, a couture piece for me."
Pose wasn't the only breakthrough diversity in this year's crop of nominations. Crazy Rich Asians picked up a handful of nominations, as did Black Panther. And the festivities will be shepherded in part by Sandra Oh, a nominee herself, she'll be the first Asian person to host the show.
"Being a part of a generation that is embracing everybody, all of the stories are being told, everybody's story has a place, everybody's journey has place. And the more we embrace that, the more it with love, the better the world is going to be," Porter said. "You learn things when you see things. When you see a different group of people, when you immerse yourself in another kind of world, you begin to understand—we all begin to understand—we're the same. We're all the same."
As for what's ahead in Pose season two, well, Porter couldn't tell us anything.
"You know we're not allowed to tease nothing," he said with a laugh. "I've got to keep my job, honey!"