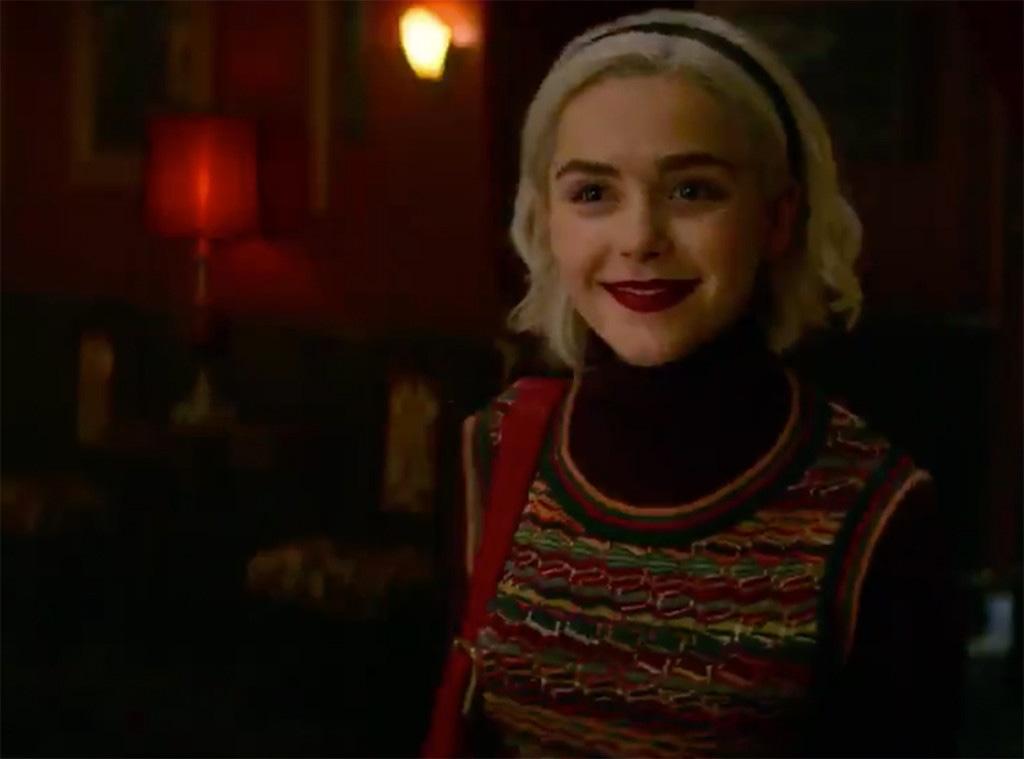 Netflix
Bright Solstice, witchy friends! 
Just a few days after a teaser for part two of Chilling Adventures of Sabrina, Satan has blessed us with yet another trailer, this time for the holiday special, which debuts on December 14. 
The episode is called "A Midwinter's Tale" and finds the Church of Night coven celebrating the Winter Solstice with pagan carols and ghost stories. "But the holidays are also a time for guests and visitors—both welcome and unwelcome—you never know what might come down the chimney..." the official description reads. 
In the trailer below, it looks like some of those visitors might be a little more spooky than fun and holiday-ish. There's also more screaming than our holidays usually have, and lots more knives falling from the ceiling, and a doll coming to life, but there are also comfy robes and hot drinks and a gingerbread house and Santa, though he looks like he might be kidnapping someone? 
"Christmas is the best time for ghost stories," Ambrose (Chance Perdomo) reminds us. Sure!
The official second part of the first season won't debut until April 5, 2019, but based on the recent trailer, it looks like Sabrina's getting a little edgier while embracing her witchy side. She's got a new look and a new dance partner, and potentially a new makeout partner, and all this new witchy content long past Halloween is making our dark souls sing with holiday cheer. 
Praise Satan! 
Chilling Adventures of Sabrina: A Midwinter's Tale premieres Friday, December 14 on Netflix.