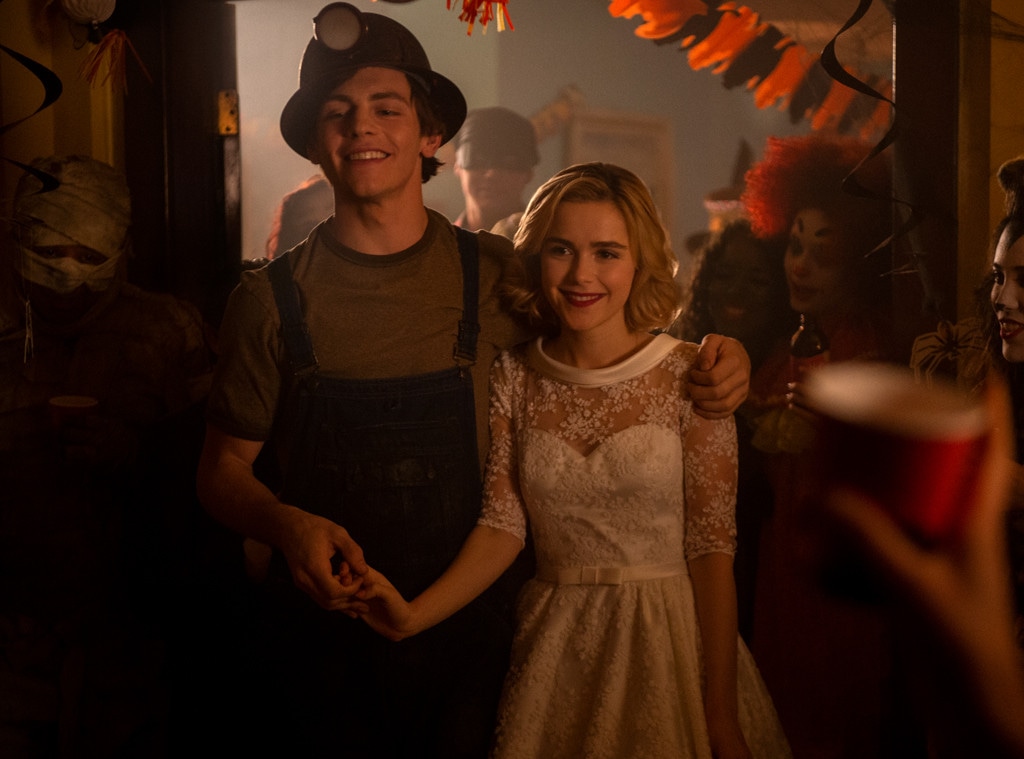 Netflix
The witch is back, and she looks a little different now. 
In a new teaser for Chilling Adventures of Sabrina released by Netflix, it looks like Sabrina Spellman (Kiernan Shipka) is really leaning into her new platinum hair, as seen at the end of the first half of season one when she finally embraced her witchy side. She's even giving us serious Sabrina the Teenage Witch vibes with a magical fashion show (all we've been asking for, really), but she's also canoodling with Nick (Gavin Leatherwood) and spotting Harvey (Ross Lynch) getting rather close to Roz (Jaz Sinclair). 
There's some kissing, there's some dancing, there's some lighting things on fire, and it all looks positively wicked. 
You can watch the teaser below. 
We'd love to watch the whole thing right now, but unfortunately we now know just how long we'll have to wait for new episodes, and it feels long, man. 
Part two will make its debut on April 5, 2019—a whole four months away. 
Lucky for all of us, we don't have to wait that long for any new episodes, since a brand new holiday special drops on Friday, December 14. Praise Satan! 
If you're in need of scoop on what might be happening when the show returns, keep on scrolling!