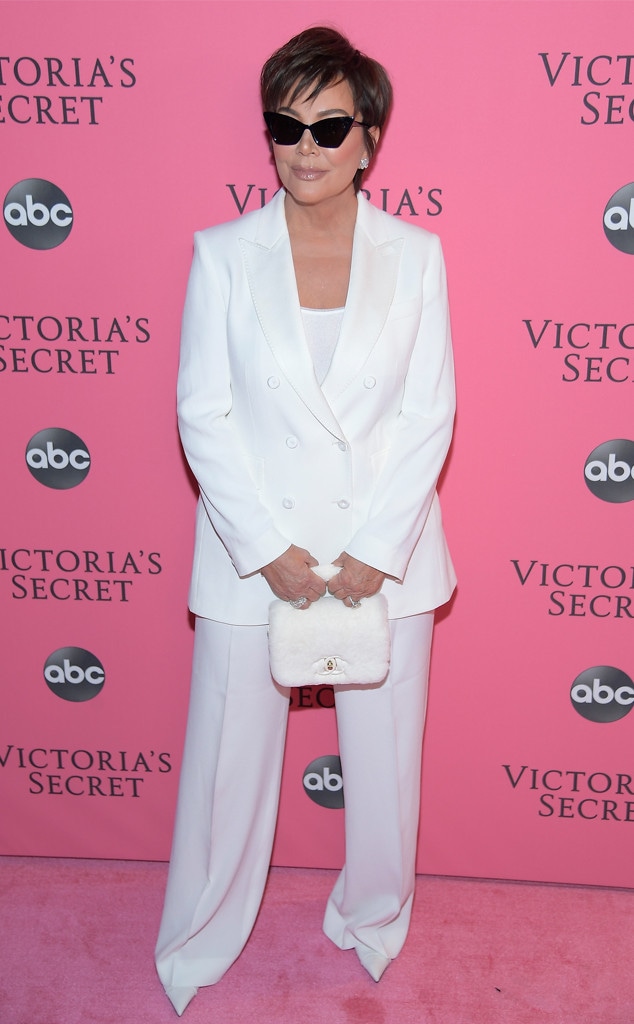 Roy Rochlin/Getty Images
You're doing amazing, sweetie!
When it was time for the 2018 Victoria's Secret Fashion Show, fans were more than excited to see what Kendall Jenner would be wearing in the annual show.
But for those wondering what Kris Jenner was thinking when her daughter walked the runway with her angel wings, wonder no more!
In a clip from the broadcast going viral, the self-proclaimed momager proved she wasn't a regular mom but a cool mom as she waved to Kendall and screamed for her beautiful daughter from the front row.
And yes, she's holding her iPhone that has a Kim Kardashian inspired phone case. Family over everything, are we right?
"I'm not a regular mom, i'm a cool mom," Kendall wrote on Twitter after seeing the gif spread online.
The moment comes after Kris made a super cool appearance in Ariana Grande's record-breaking "Thank U, Next" music video.
Wearing a pink tracksuit and holding a retro camcorder, the Keeping Up With the Kardashians star recreated Amy Poehler's memorable role in Mean Girls for the project.
"Thank you next, bitch," Kris shared in the final seconds of the video that has so many must-see moments.
As for those wondering what it's like to work with Kris behind the scenes, Ariana was more than happy to share her positive experience on Twitter.
"She was so full out and nice to everybody and I want her and my mom to be besties," the music superstar shared online. "They were so cute interacting. Just two adorable, powerful, pink & black dots before my blurry, excited eyes."