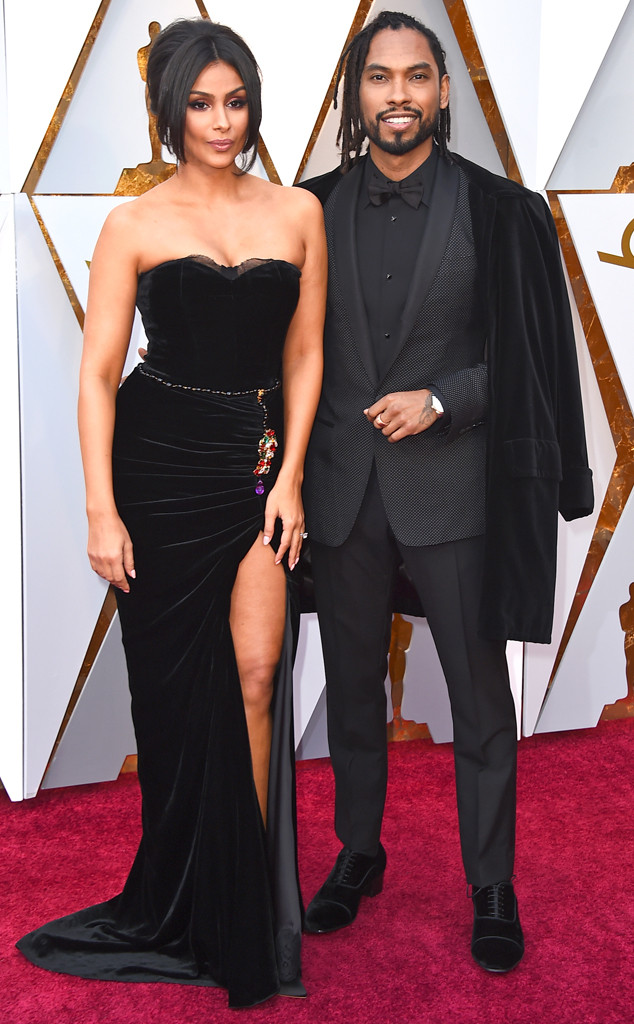 Jordan Strauss/Invision/AP
Nazanin Mandi Pimentel is sharing exclusive details on her recent wedding to her longtime love, Miguel.
The actress and the "Adorn" singer tied the knot on Saturday, confirming the exciting news on social media days later. So how did they pull off the surprise ceremony?
"It's kind of shocking, it really shows you how loyal our friends and family are. Nobody spilled the beans, no one did," Nazanin tells E! News, adding that it was "incredible."
Nazanin, 32, and Miguel, 33, have been together since she was 18 and got engaged in 2016, so how did they decide this past weekend was the right time to tie the knot?