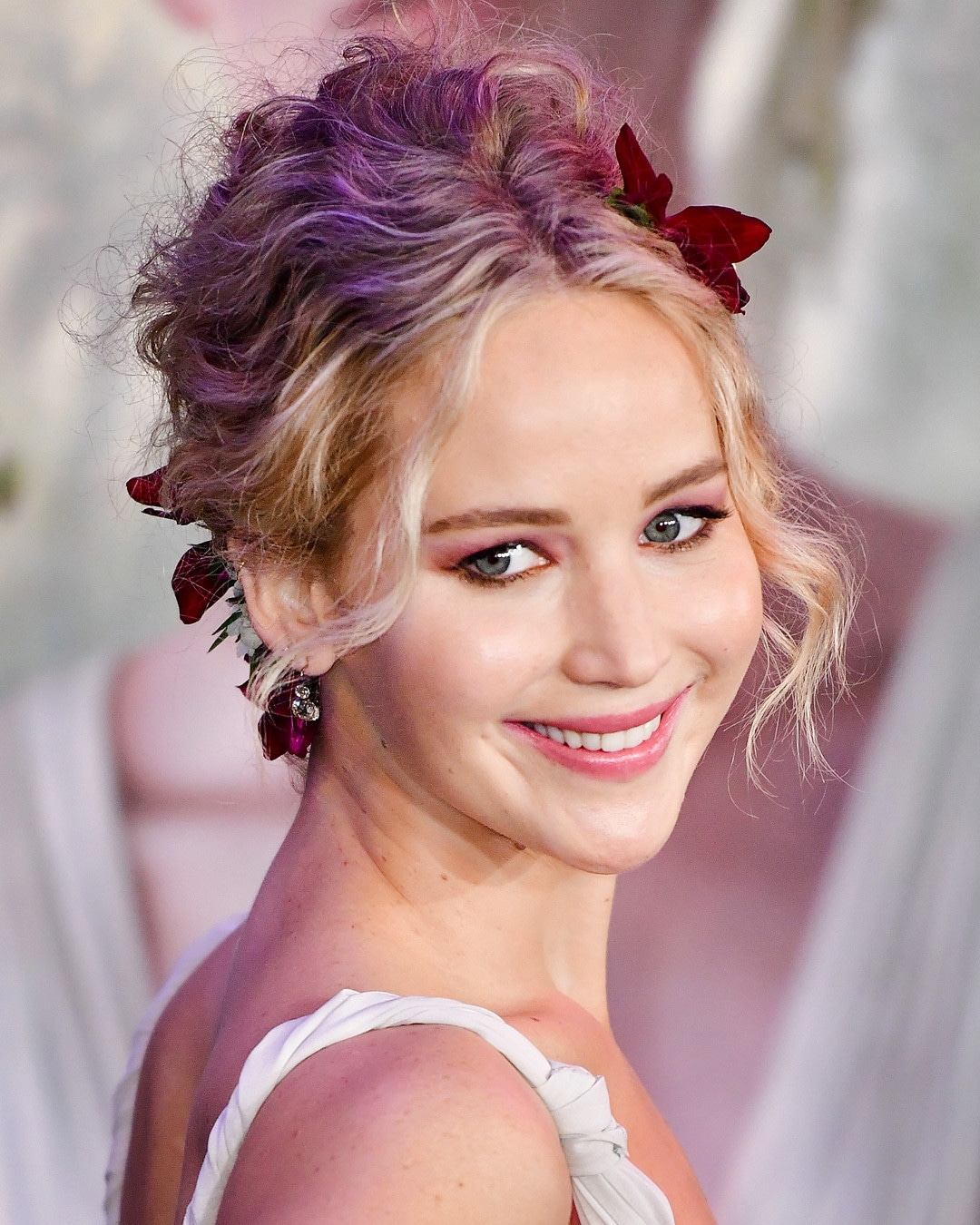 James Devaney/FilmMagic
Ionized face masks, "penis facials," oxygen bubbles—with red carpet season approaching, Hollywood A-listers are seeking the best skin treatments and cutting-edge technology so they can glow in front of flashing cameras. 
Cue Georgia Louise, facialist to Jenna Dewan, Emma Stone, Jennifer Lawrence and more. 
"It's about the glow," Georgia told E! News. "They want to look like [Jennifer Lopez] really. They just want to have that translucent, glass-like skin that's super plump and hydrated."
Based on the skin pro's list of innovative and signature treatments, there are few ways to achieve these skin goals, and while each of her clients customize their experience according to their personal needs, celebrities commonly request the same things. 
Check out the cutting edge procedures that celebs are doing below!
The Hollywood EGF Facial (a.k.a. The Penis Facial)
Earlier this year, everyone was talking about the oddly named skin treatment that Sandra Bullock and Cate Blanchett were receiving and referring to as the "penis facial."
"Sandy Bullock and I saw this facialist in New York, Georgia Louise, and she gives what we call the penis facial and it's something," Cate said, "I don't know what it is, or whether it's just 'cause it smells a bit like sperm—there's some enzyme in it so Sandy refers to it as the penis facial." 
Before you gasp, there's no sperm involved in this facial. It's an intensive peel with includes a serum with FDA-approved stem cells collected from foreskin during circumcision.
"I think people are just so intrigued by them that," the beauty pro told us. "It does give you incredible results, but there is down time. So people that come in know that they need like to give five days of downtime because the skin will feel quite sensitive. It will feel like sandpaper. It will peel for a few days, but on day seven, honestly, the skin is transformed. It's like new baby skin."
Sheet Masking with the GLOPulse
With the Victoria's Secret Fashion Show airing on Sunday, Georgia, who provided facials to the VS Angels, used a new skin tool: the GLOPulse. Shaped similarly to headphones, this tool uses positive and negative ions to help the ingredients in her sheet masks better penetrate into the skin.
"Particularly for the Victoria's Secret show, it was brilliant because it just really gave Charlotte Tilbury's team a great foundation because their skin was so illuminant and hydrated," she revealed. "It just makes their job so much easier. It's sub-sensory and the reason being is that you have a sheet mask as a barrier so if you didn't wear the sheet mask, you would for sure feel it."
The Oxygen Bubble
When receiving a facial from the celeb-loved skin pro, she very well may place a large bubble over your upper body, in efforts to rid pollutants from your skin. 
"The great thing is that it's a bubble, so it's like a shell," she said. "So all the oxygen is circulating around your face in the bubble. It's contained and it's using ion oxygen. So it's like negative oxygen. Ions help to draw out pollutants and draw out carbon and oxygen, which as you know is really good to stimulate products into the skin to brighten the skin. So it does a really nice job of like brightening and decongesting the skin at the same time."
Who knew getting ready for the red carpet would involve so much technology?