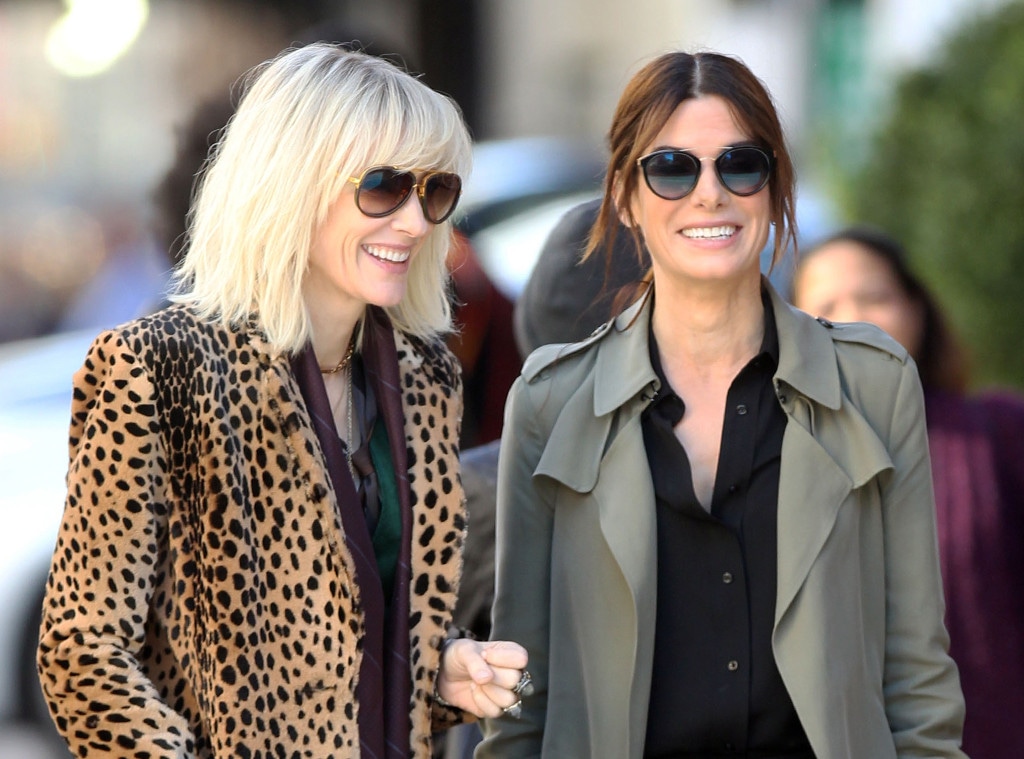 Raymond Hall/GC Images
If Sandra Bullock asked if you wanted to get a "penis facial" with her, what would you say?
Based on her role in cult-favorite Miss Congeniality, you may agree just because she's the BFF you know you need. On the other hand, it sounds suspect...to say the least. 
Cate Blanchett, her co-star in the upcoming film Ocean's 8, said yes to a spa day with the A-list actress and ended getting a very exclusive, $650 treatment.
"Sandy [Sandra] Bullock and I saw this facialist in New York, Georgia Louise, and she gives what we call the penis facial and it's something," Cate told Vogue Australia, as reported by Marie Claire, "I don't know what it is, or whether it's just 'cause it smells a bit like sperm—there's some enzyme in it so Sandy refers to it as the penis facial."
The enzyme that Sandra is referring to is Epidermal Growth Factor (EGF), which is derived from "from the progenitor cells of the human fibroblast taken from Korean newborn baby foreskin," according the facialist's website. Hence, it's nickname of the "penis facial."
The duo received The Hollywood EGF Facial, which includes "an intensive TCA peel, micro-needling machine and an electrifying mask to calm the skin, followed by her 'secret box' of EGF serum."
While we can't say why the procedure requires Korean baby foreskin specifically, the pro claims the FDA-approved stem cells "helps to generate collagen and elastin" through the use of a special electric micro-needling wand. And, no babies are harmed in the extraction of the cells.
"The foreskin is collected during circumcision and the stem cells are then harvested and extracted through a centrifuge," the skin-care pro told New Beauty. 
Are you going to add your name to the two-year waiting list?