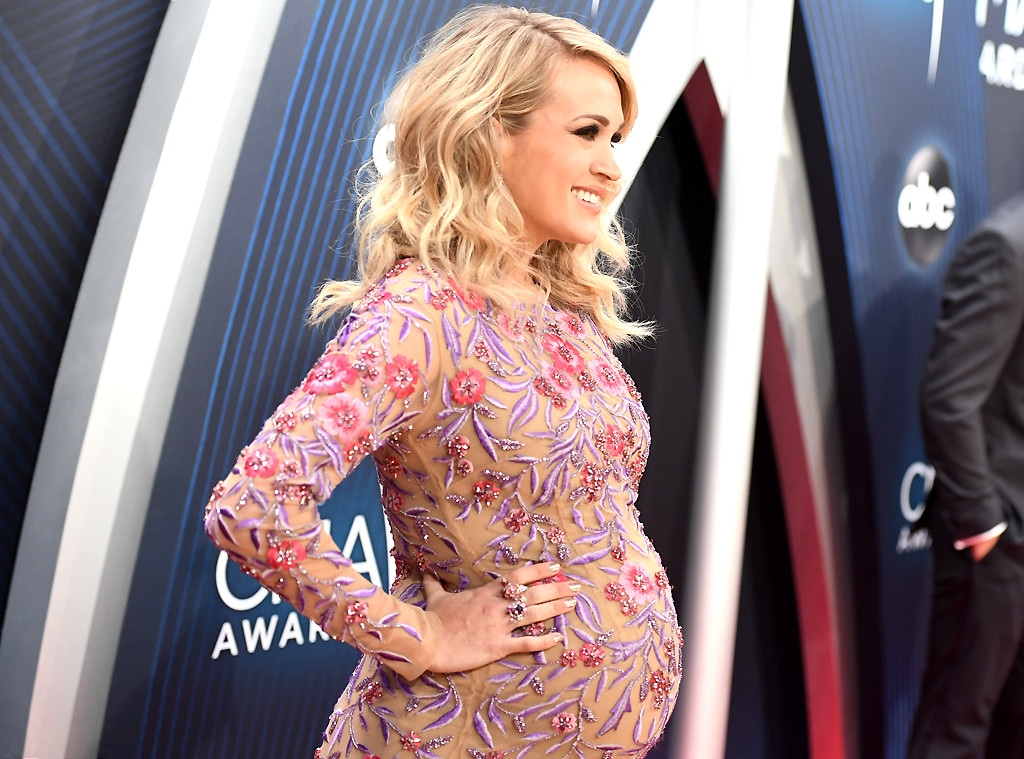 Image Group LA/ABC
Jesus, take the wheel because Carrie Underwood's bump is growing and she's running out of clothes. 
The country songstress shared a hilarious Twitter revelation on Wednesday. Turns out she's been borrowing from an unexpected source for her latest threads: her husband, ice hockey pro Mike Fisher!
"Officially wearing Mike's clothes in public now, so..." the star tweeted. "#pregnant #MyClothesDontFit #sorrybabe." Unfortunately, Underwood didn't share a photo of her new duds, so we're not sure what exactly she pulled from Fisher's closet, but our money is on a Nashville Predators hoodie. 
Nevertheless, with their second child reportedly due in January, the performer is in the final stretch of her pregnancy and obviously comfort is a priority. Can you blame her? 
Back in August, Underwood surprised fans by announcing she was expecting another baby with her husband of more than eight years while simultaneously confirming her upcoming May 2019 tour. 
"You might be wondering or asking, 'Carrie, why is your tour starting in May?' Well...yay! Mike and Isaiah and I are absolute over the moon and excited to be adding a little fish to our pond," Underwood said in a social media video, as the camera panned up to balloons spelling out B-A-B-Y.
"This has been a dream come true with the album and baby news and all that stuff," she added. "We are just so excited and just so glad that you guys can share in this with us and be a part of this with us. I love you guys. We'll see you on the road in 2019. Have a great day!" 
Watch:
Carrie Underwood: "I'm Just Like Every Other Pregnant Lady"
Then, earlier this month, she revealed on the 2018 CMA Awards stage that their little one is a boy! The proud parents also mom and dad to 3-year-old son, Isaiah. 
"I'm good. I feel good," she told E! News on the award show red carpet. When asked about what it's been like having her job with a baby on board, she replied, "I just have a strange job…but I'm just like every other pregnant lady trying to go to work."