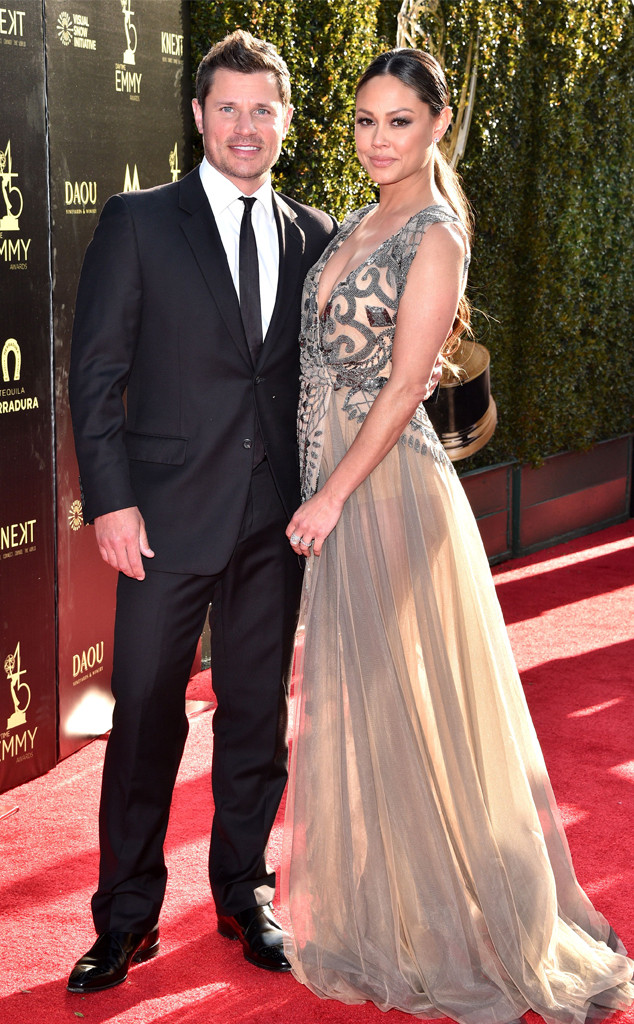 REX/Shutterstock
There is no easy path to lasting love. For the unlucky few, it can remain entirely elusive. But for most, it is often winding, littered with obstacles and full of false starts.
No one knows this more than Nick and Vanessa Lachey.
Though the happy couple, both celebrating their birthday on November 9, have seven successful years of marriage under their belt and a brood of three children at home, getting there and making it stick was a battle.
When their paths first crossed in any substantial capacity—Nick had met Vanessa many times over the years on TRL, which she hosted between 2003 and 2007, but only in passing—it was as the hunky singer was nursing a broken heart, coming out of a three-year exceptionally public marriage to Jessica Simpson. And the experience of losing love—and having it documented for the world to see via MTV's Newlyweds—had left him guarded and wondering whether he would ever find love again.