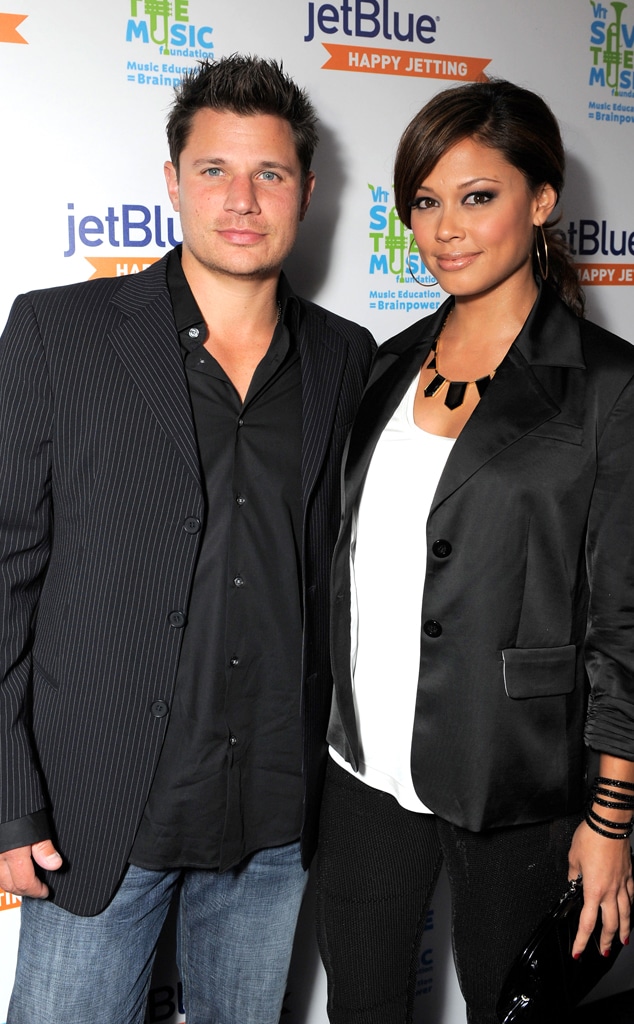 Todd Williamson/Getty Images
Nick Lachey and Vanessa Minnillo are over.
A publicist for the actress and former MTV VJ confirmed to E! News that she and the 98 Degrees alum "have amicably split but remain good friends who still greatly care for one another."
Minnillo, 28, first hooked up with Lachey, 35, in 2006 after meeting during a shoot for his music video for "What's Left of Me." She had just ended her three-year romance with New York Yankees star Derek Jeter, and he had just gotten divorced from singer Jessica Simpson.
The duo had been dogged in recent months by persistent rumors that they were on the outs.
Before her camp confirmed the news, the former Miss Teen USA put on her best smile last night as she turned up with several gal-pals at a Reebok event in L.A.
But she did hint at some issues. Asked by E! News if she had any summer vacations planned with Lachey, Minnillo replied, "He's actually going on a guys' trip with his dad and his two brothers. They're doing a safari, so I'm superjealous!"
—Additional reporting by Cristina Gibson and Lindsay Miller
(Originally published June 24, 2009, at 5:10 a.m. PT)