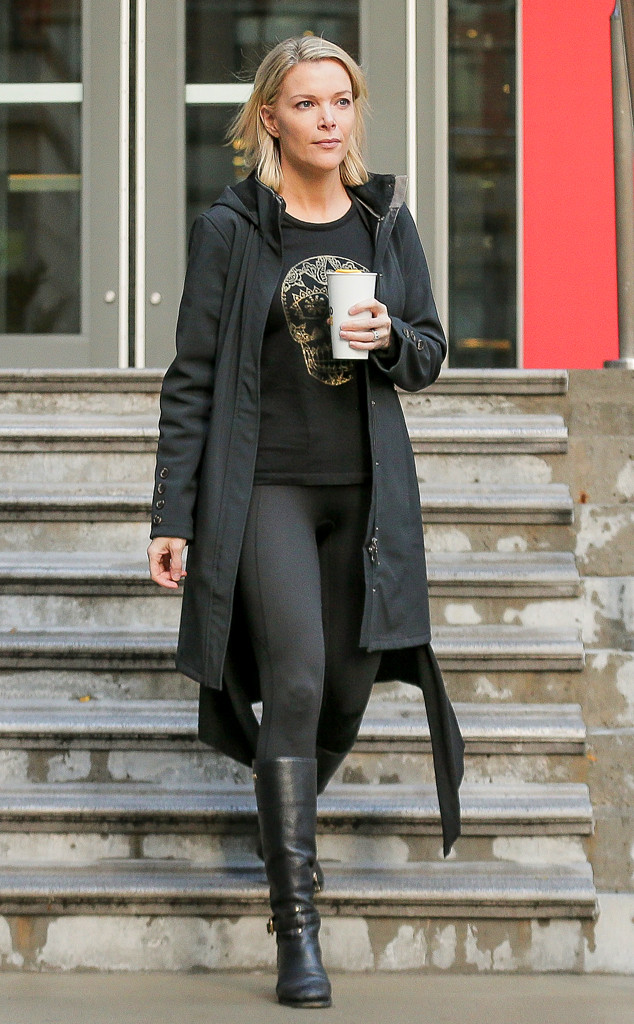 MEGA
It's been about two weeks since Today announced the cancellation of Megyn Kelly Today. While the former anchor has kept a low profile since the end of her show, she resurfaced in New York on Thursday for a coffee run with her children.
Kelly was spotted wearing an all-black ensemble consisting of a dark winter coat, leggings and a shirt with a skull on it. She accessorized her look with a pair of black boots.
Kelly was all smiles as she picked up the beverage with her son in tow. Still, it hasn't been the easiest time for the journalist.
Last week, Kelly fired back at the paparazzi after they hounded her home and took photos that were later published in the Daily Mail.
"For a week paparazzi has been lurking outside my home day & nite," she tweeted. "Finally today I took my kids to school. I went out alone 1st, offered them donuts &begged them to just take their pic of me & to leave my kids alone when they emerged. All were nice. Except the Dailymail."
"The DailyMail 1st published photos of my husb IN OUR HOME & then *did* photog my kids, trailed us to my daughter's school, & secretly videotaped my 7-yr-old child (her classmates too) & posted it. THIS IS NOT RIGHT," she continued.