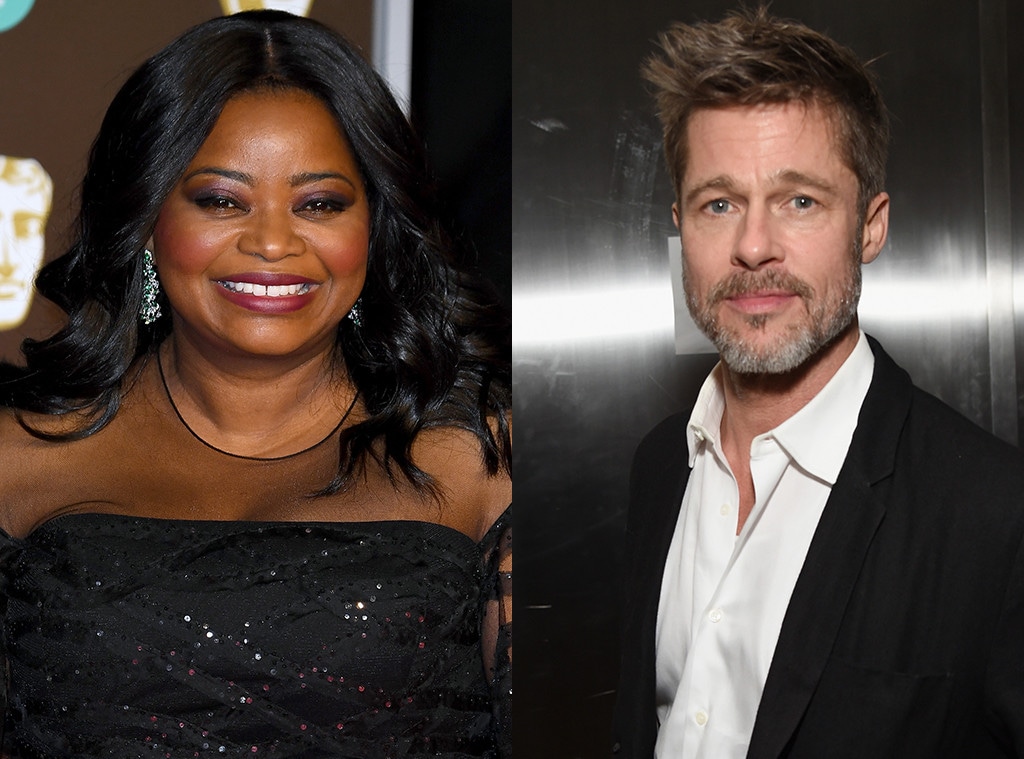 Jeff Spicer/Jeff Spicer/Getty Images, Michael Kovac/Getty Images for for J/P HRO Gala
Same, girl, same.
During an appearance on The Ellen DeGeneres Show, airing on Wednesday, Octavia Spencer joked that she wants to hook up with Brad Pitt.
When host Ellen DeGeneres asked the 46-year-old Oscar-winning actress if she is dating anyone, she replied, "Kinda, not really, but did Brad Pitt say something about me, is that what this is about? 'Cause I saw him Sunday, I saw Brad Pitt Sunday night, and I squeezed him. Is that what this is about?"
"You squeezed him and then the security-" DeGeneres began.
"His face lit up and then security whisked him away," Spencer said.
The actress and Pitt had both attended the 2018 Hollywood Film Awards on Sunday.
"Well, you can hook me up with Brad," she continued. "But we're just friends, Brad and I, don't start that rumor, Ellen. Brad and I are just friends. Brad Pitt."
Spencer has revealed her crush on the actor before in interviews and has also met him in past years. In 2012, she won her first Oscar for her supporting role in The Help. A month earlier, she won a SAG Award for her performance, while she and her co-stars all received the award for Outstanding Performance by a Cast In A Motion Picture. Pitt announced and welcomed them onstage as the winners.
DeGeneres then suggested British actor Idris Elba, who was recently deemed People's Sexiest Man Alive, a title Pitt, 54, held in 1995 and 2000.