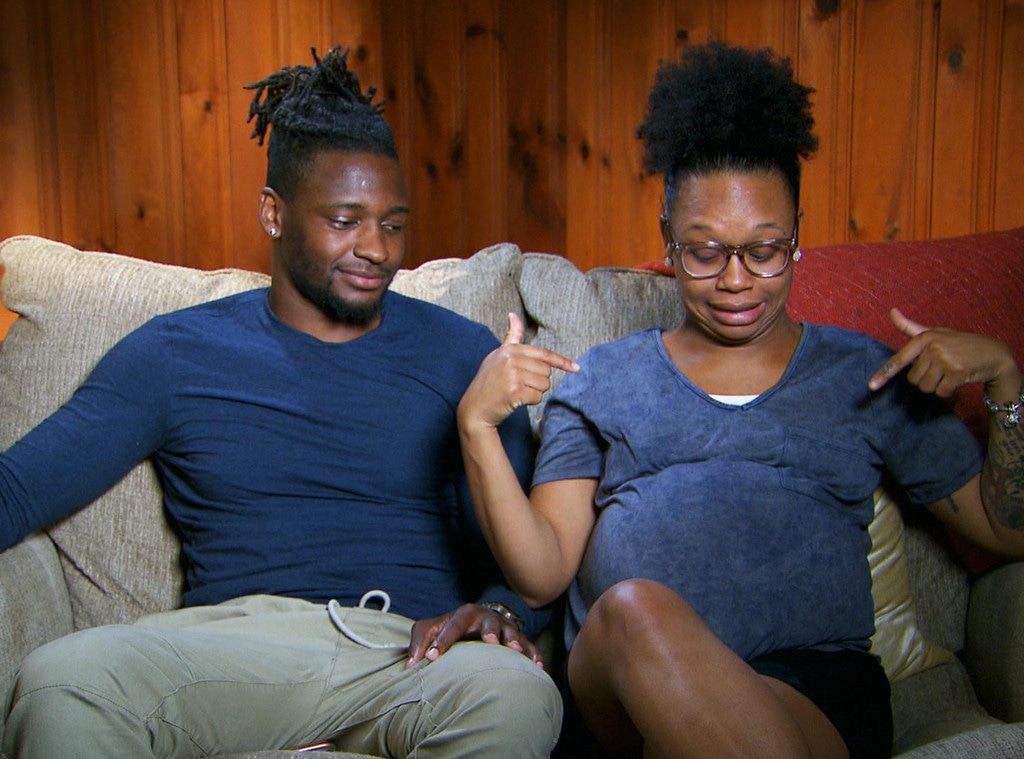 Kinetic Content
If you thought getting Married at First Sight changes everything, add a baby into the mix.
It's been more than five months since pop culture fans last saw Jephte Pierre and Shawniece Jackson on Lifetime's hit reality show.
But in that time period, a whole lot has changed for the couple including the birth of their daughter Laura.
"One minute you're dreaming of this perfect family and boom! You're picked to be married to a stranger and boom again, you're pregnant," Shawniece shared with E! News exclusively ahead of tonight's Married at First Sight: Happily Ever After? premiere. "If that's not big, I'm not sure what else can top that."
The couple's love story isn't exactly traditional. After joining Lifetime's reality series, the pair agreed to get married at first sight. Within eight weeks, they had to decide if they wanted to stay married or get a divorce.
While their first few months of marriage weren't exactly easy, the couple kept working on it and developed a loyal fan base in the process.
"Shawniece and I are genuine people and I feel like a lot of people are maybe able to relate to us," Jephte shared with us. "Our journey is different in that there wasn't love at first sight or an animalistic attraction to each other. But we're truly trying to build a relationship from scratch and in our story, there's so much to learn, value and appreciate."
Through the ups and downs, Jephte and Shawniece were dedicated to sharing their journey on TV with fans who have supported them from the beginning. In fact, you may just see a few familiar co-stars pop up this season.
Until then, both mom and dad are loving life with their baby girl. Jephte admitted to us that fatherhood has "made me so weak" causing a whole lot of happy tears.
As for Shawniece, she's learned even more about patience and strength. "There is no book and not enough blogs, group chats and classes that can prepare you," she explained to us. "At the end of every day, you will realize motherhood is the most rewarding position a woman can be in."
And for those who still have their doubts about the Married at First Sight process, we'll go straight to the brave men and women who took a chance and trusted the expertise of Dr. Pepper Schwartz, Pastor Calvin Roberson and Dr. Jessica Griffin.
"Like Pastor Cal says, 'Marriage ain't for punks.' Take that concept and multiple it times a million," Jephte shared with us. "The easiest thing you can do is give up. Married at First Sight brought me to my first daughter and my wife. Shawniece and I still have plenty of work to do. We're nowhere near perfect, but I'm happy she was brought to me."
Married at First Sight: Happily Ever After? (produced by Kinetic Content) premieres Tuesday night at 10 p.m. only on Lifetime.