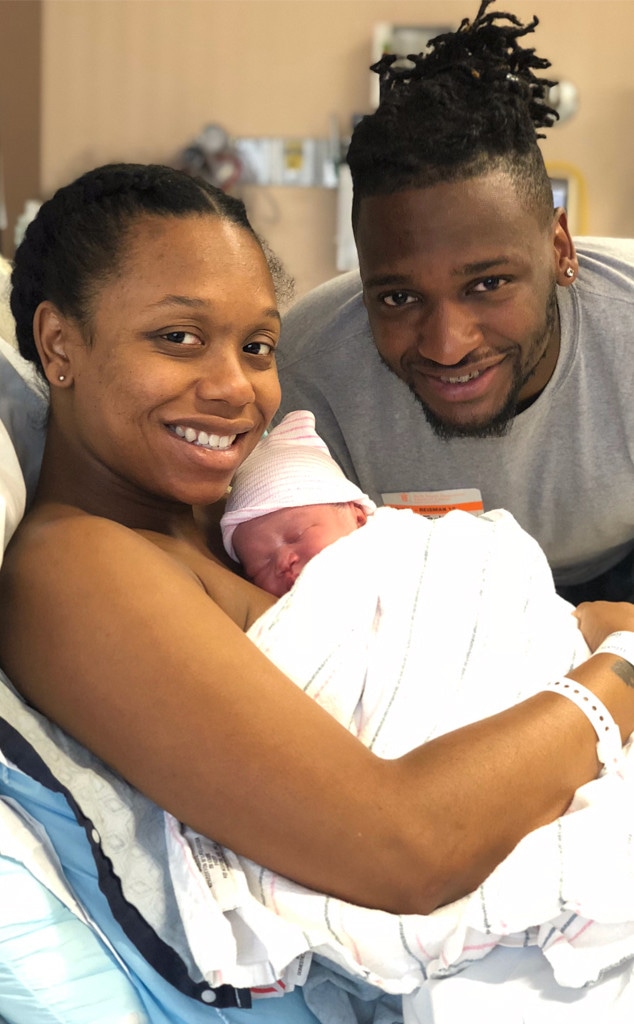 Courtesy of Kinetic Content
Shawniece Jackson and Jephte Pierre are now parents to a beautiful baby girl.
The Married at First Sight stars welcomed their first child, Laura Denise Pierre, on Monday, Aug. 20 and her first days have been full of joy. "Motherhood didn't really sink in until it was time to bring her home," Shawniece shares with E! News. "It was like meeting someone for the first time and bragging about what you have. Mommy has this for you, look at your crib, we have a nice modern home for you and a really good neighborhood."
"She is my greatest blessing," Jackson adds.
Shawniece and Jephte announced they were expecting in April, just before the Married at First Sight reunion. "When I found out I was pregnant, I was absolutely shocked," Jackson told People at the time. "I was in the emergency room because I felt awful and had no idea what was wrong. They came back and told me all my symptoms were from pregnancy and that I was pregnant. I was totally shocked."
And Jephte was just as shocked when Shawniece told him he was going to be a dad. She revealed the exciting news by giving him a box with baby shoes and told him, "I know that you wanted to take baby steps in the beginning, but now we can actually take baby steps together because we're having a baby."
In response, Pierre told her, "I always wanted to be a parent but I never imagined it to happen like so soon... I promise that I'm right here no matter what."
Congratulations to the happy parents!
For more on Shawniece, Jephte and their baby, watch Married at First Sight: Happily Ever After (produced by Kinetic Content) premiering Oct 30 at 10 p.m. EST/9 p.m. CST on Lifetime.
People was first to report the news.